Your festive feast deserves this rich and creamy side dish that boasts a flavorful topping featuring thyme, mint and lemon.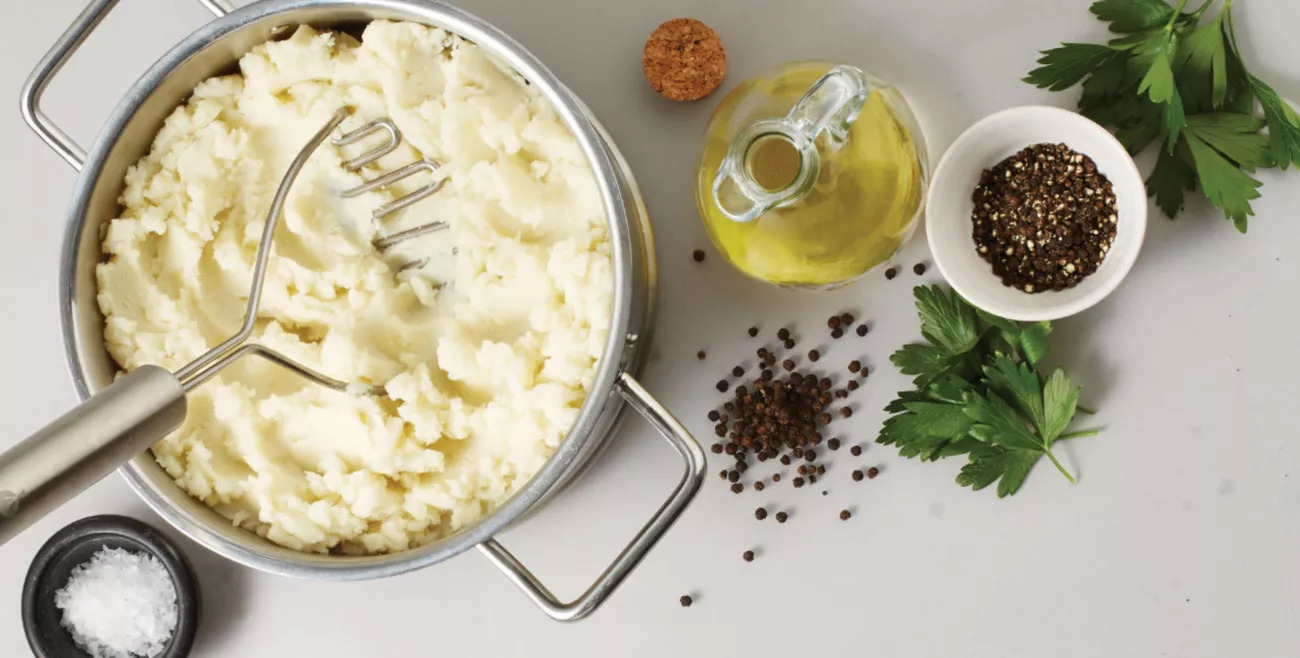 Ingredients
1kg white washed potatoes

1 pinch sea salt ground (to taste)

2/3 cup olive oil
Instructions
Peel the potatoes and cut into uniform pieces and place into a pot of cold water, season with a pinch of sea salt.

Bring to a boil then turn down to get a gentle simmer, cook for around 20 minutes or until a fork easily goes through the potato.

Once cooked, drain and place back in the pot. Put the pot back on a low heat to cook off any water so the potatoes are dry.

Mash the potatoes (the best way is through a sieve or a ricer).

Add the olive oil and salt, gently mix through. Serve.