BMW's design work has teamed up with The North Face to develop a futuristic camper concept that utilizes NANO SPINNING tech to shelter its inhabitants from difficult weather conditions.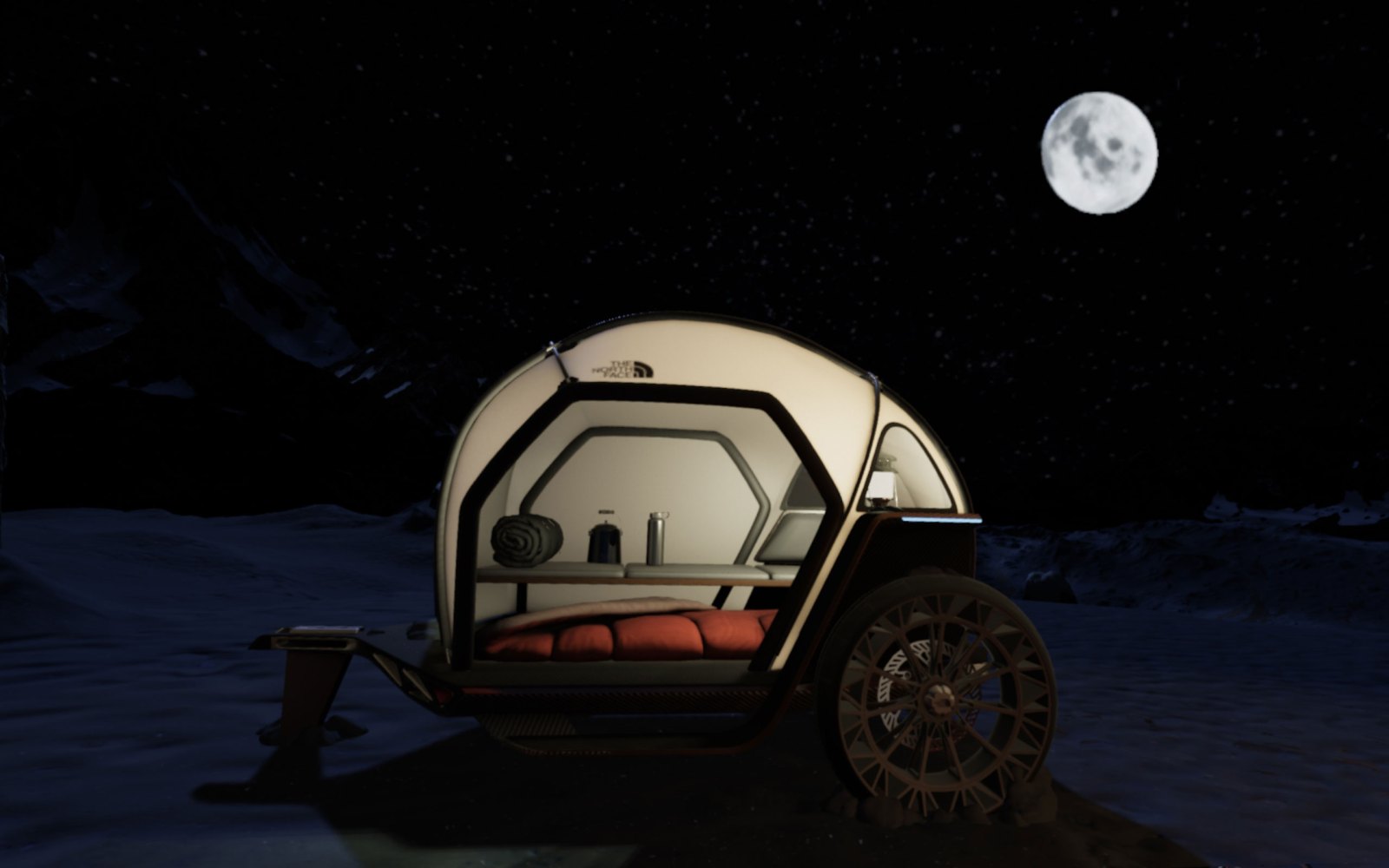 The camper on unveiling at the Consumer Electronics Show (CES) is made by outdoor item firm The North Face's modern future light fabric, which utilizes NANO SPINNING technology to make what is described as the planet's most advanced and waterproof content.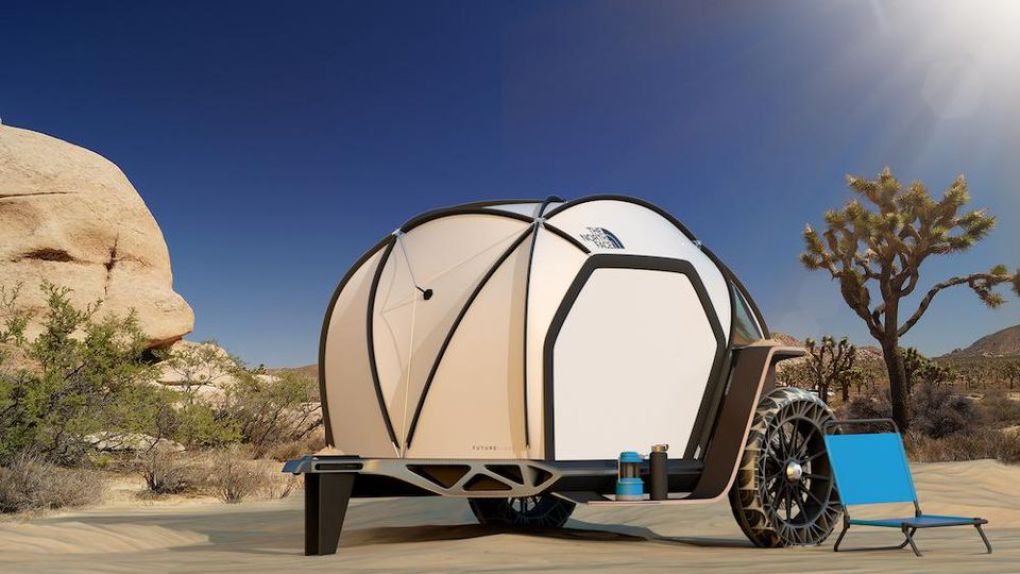 Also, recognized at electro spinning the tech utilizes electric force to spin NANO fibers jointly. Using this way allows the makers to add air permeability into the membrane of the future light fabric. The procedure creates NANO sized holes in the material letting for high notch porosity while keeping complete waterproofness allowing air to move via the content for optimum ventilation.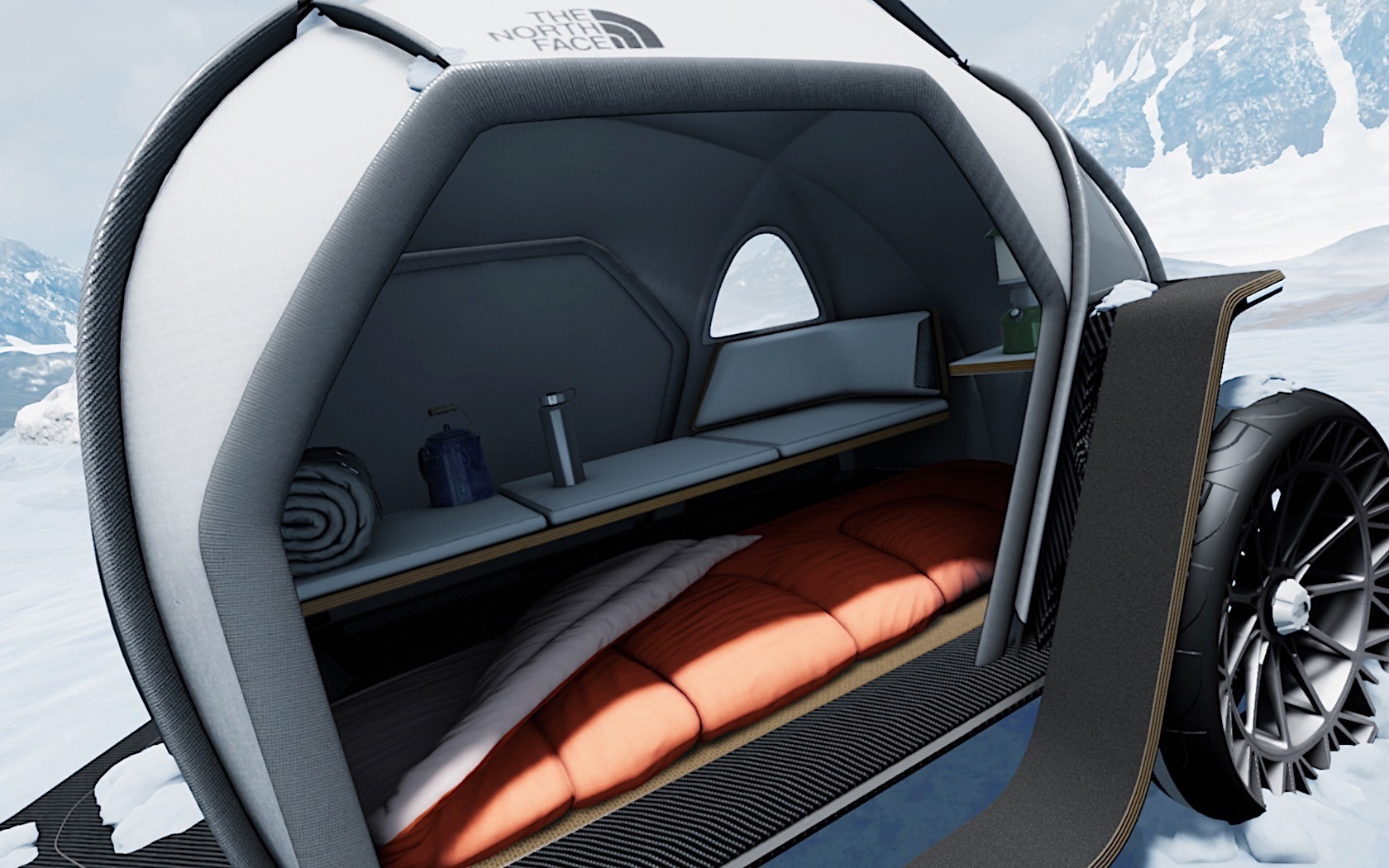 Very highly inspired by the BMW 2008 GINA Concept car, the camper features a lightweight stuff outer shell shaped from the flexible future light material being very stretched out over a geodesic dome frame usually seen in the North Face's Tents.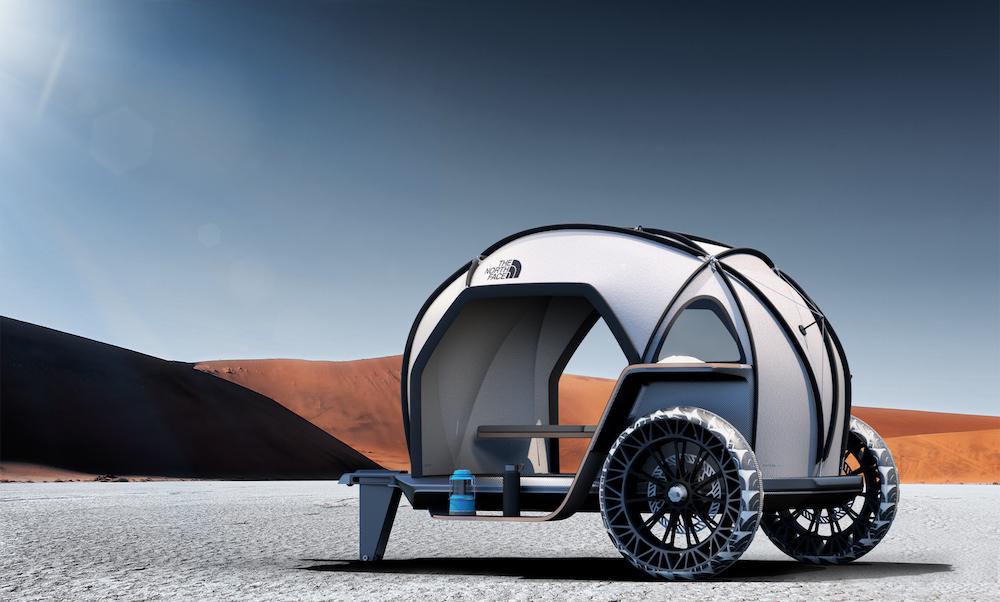 This shell is mounted on a turntable platform that acts as a towable trailer, while the inner is kitted out with sleeping space for 2, and shelving to let for life on the way. People at this year's CES in LA were able to experience the camper using a digital reality simulation of the car in snowy terrain.