Consequently, we all know a metaphor- 'Time Flies'. To make that dream come true, MB&F collaborated with Switzerland's premium clockmaker- 'L'Epée 1839' and created Medusa, a clock inspired by jellyfish & seems like it can float in the air! It's a dual-configuration clock, fitted in a hand-blown custom Murano glass body. The watch can be stood upon a desk or ceiling mounted. According to the Greek myth- Medusa can turn a man into stone if he looks directly at her.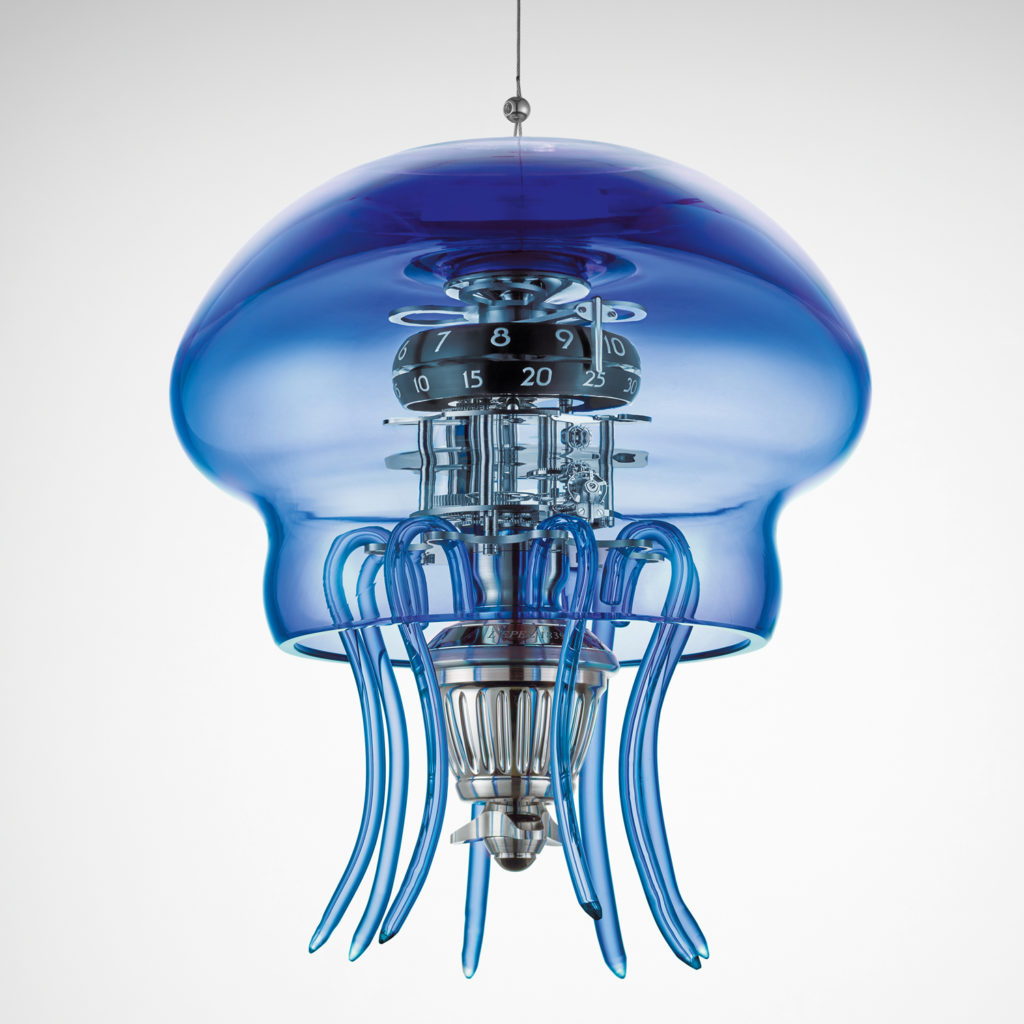 The medusa is operated by an 18,000vph/ 2.5Hz movement which is a modern method; this new method takes over 2 years of R&D by L'Epée 1839. Medusa needed a linked system for setting & winding because the encircling glass domes restricted access to the movement.
To maximize the clock's visual impact, & reinforce the build, the clock movement was designed around a central axis, which will mimic the radial symmetry of any jellyfish's neural column perfectly.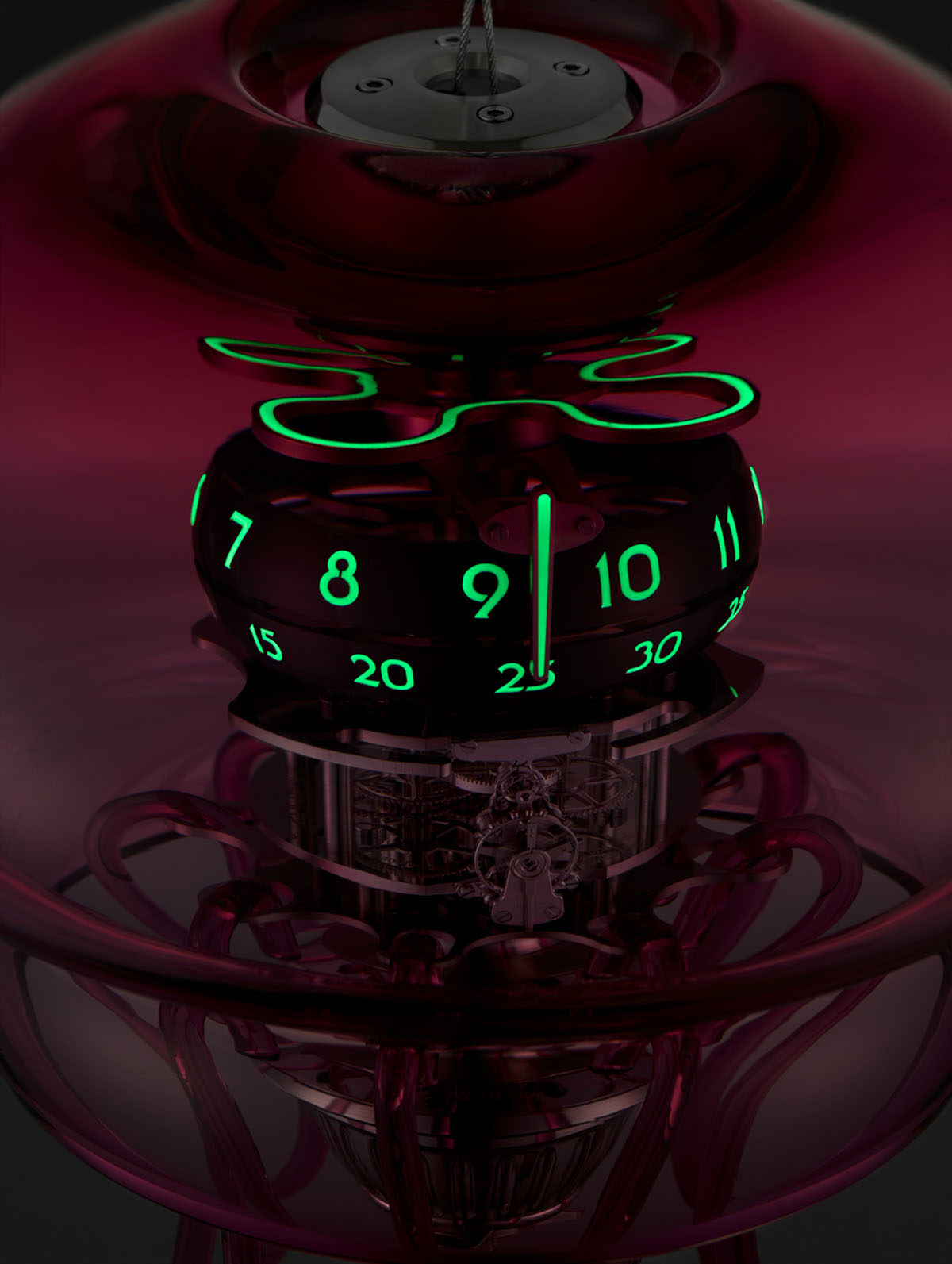 The Medusa's glass body is formed with a hand-blown Murano transparent glass dome that represents the bell-shaped body of an adult jellyfish. The dome has 2 rotating rings, for displaying the minutes & hours. Anyone able to read the time from the fixed indicator that enlarges over the rings.
Exactly like a jellyfish's glow in the water, the Medusa glows in the dark because of Super-LumiNova's light illuminating. The Medusa is a limited edition watch, just 50 pieces each color. The watch is available in pink, green & blue Murano hand-blown glass dome & tentacles. The base price of the Medusa is approximately $25500. If you love to have a magical environment in your room, you should buy this clock.