Certainly, a person with a small house always thinks that their kitchen will never be up to the mark like others with big kitchen space. But not anymore, because the kitchen is the most important part of your house where you cook the food that gives you the power to run always. That in mind, the complex presents modular solutions for your kitchen that can fit in a tiny house too.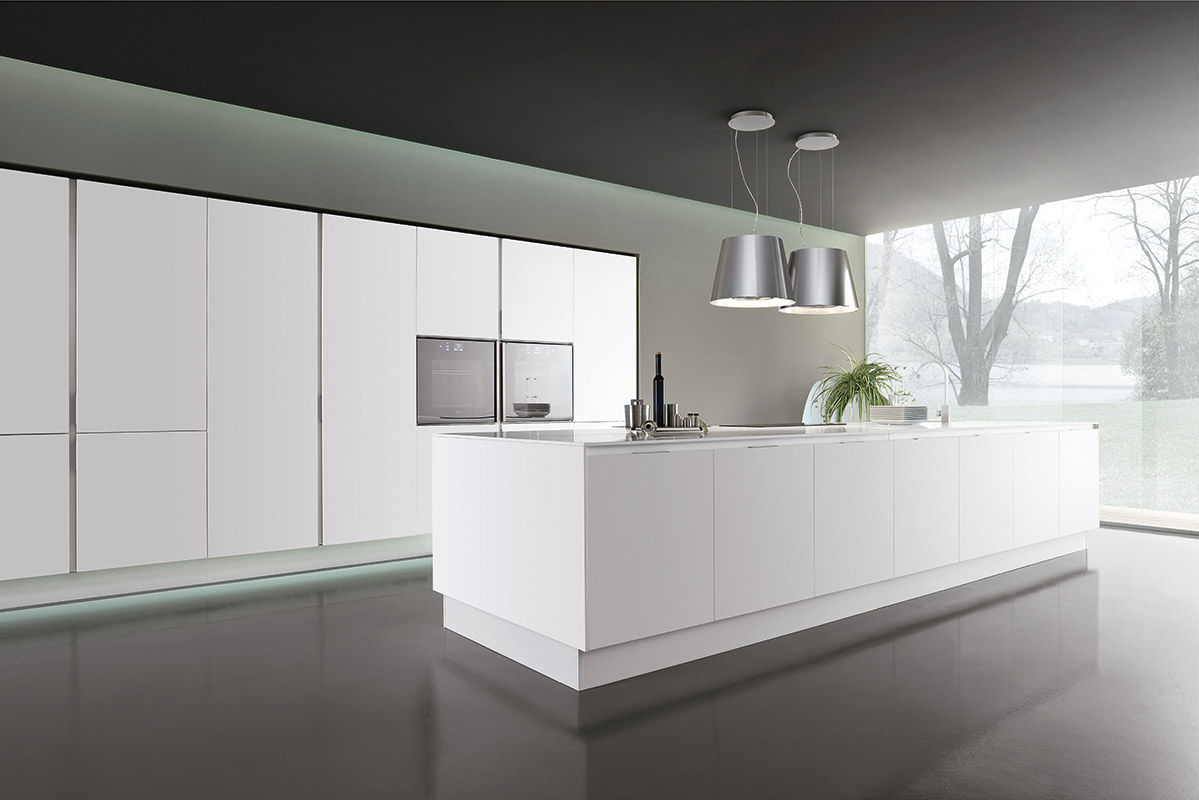 These modular parts have an unlimited possibility with maximum comfort for cooking. Every essential needed for the kitchen is offered in a variety of materials according to your requirements & budgets They offer 3 dynamic modular solutions.
SEGNO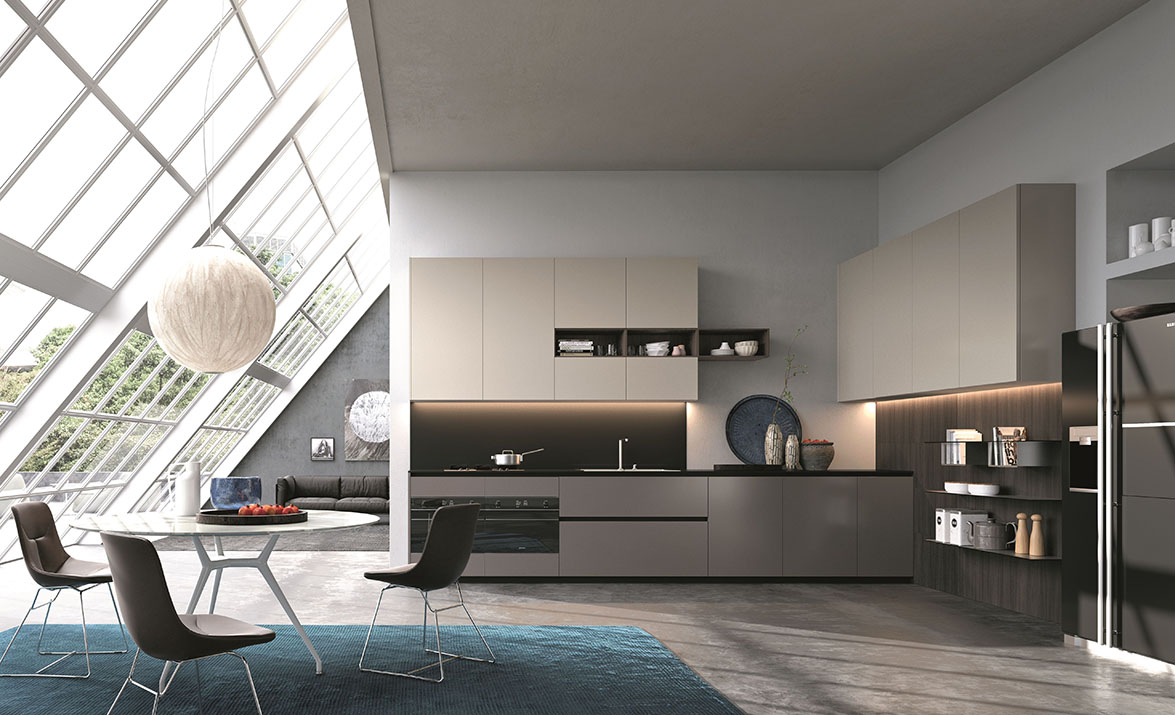 The Segno is designed with linearity & minimal structural volumes that are optimal for the blend with the living space. Together, the kitchen becomes the central point of your home. In the arrangement design- the top cupboards mirror the lower ones providing a flawless result for its elegance & the functional allocation of the storage areas.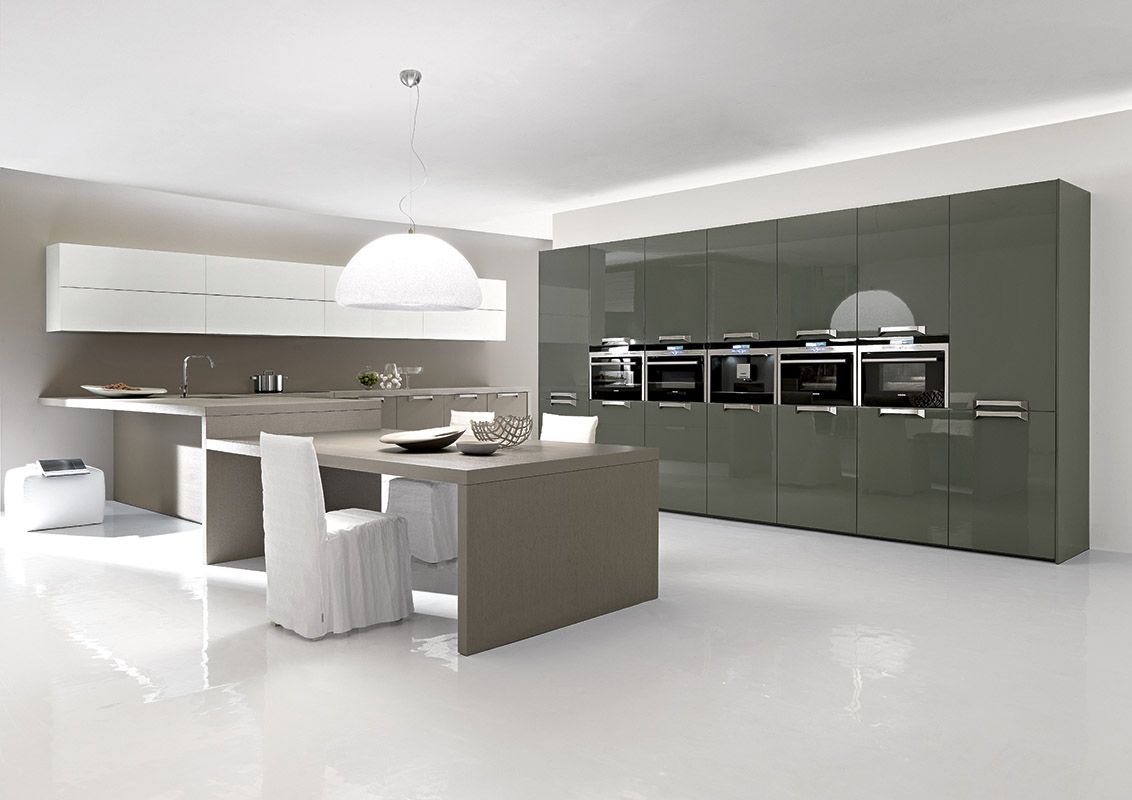 In this modular design, you can have- Amber Ash Natural Touch for the boiserie panel, top cupboards in Dove Comprex Lux, base cupboards in Grey Comprex Lux, etc.
LINEA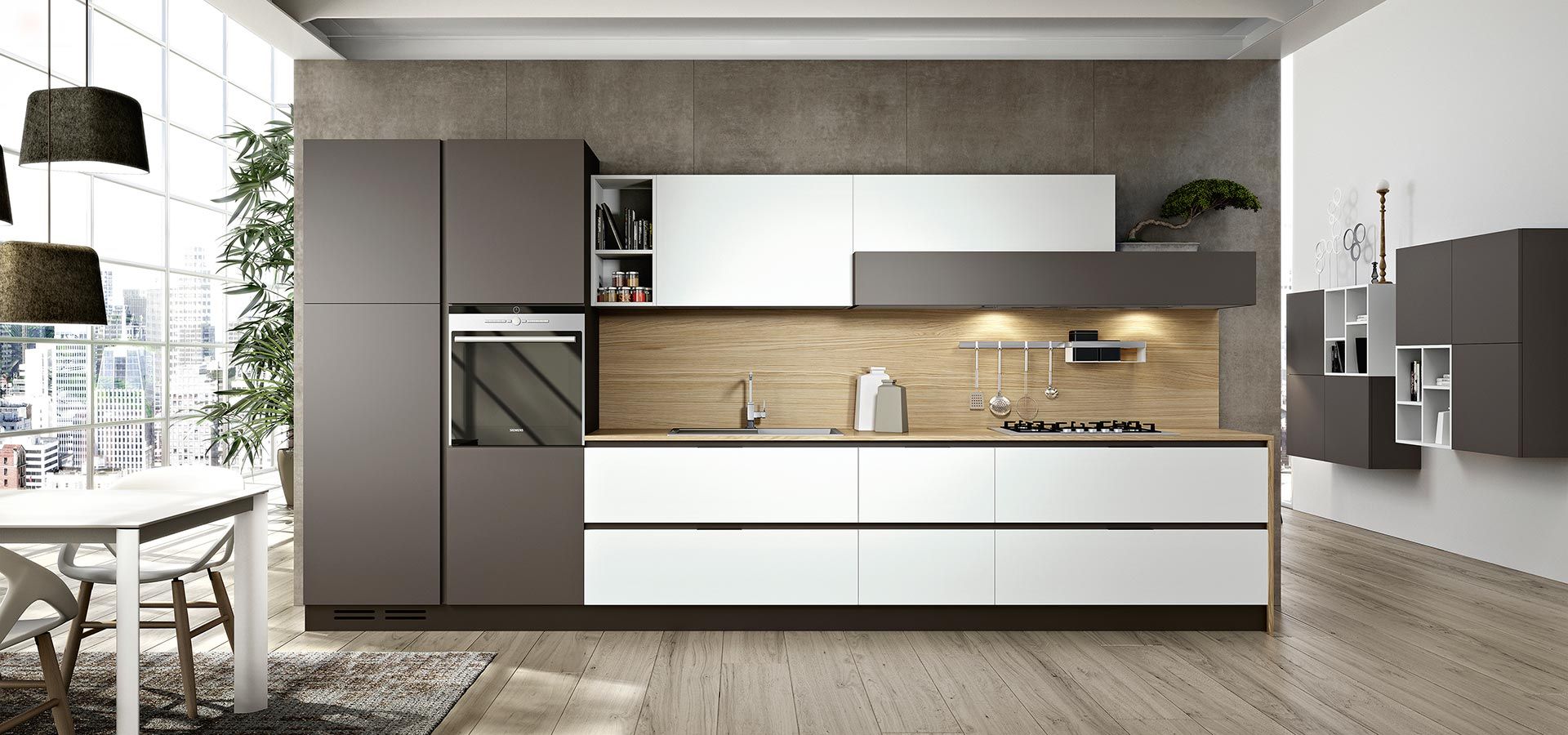 The Linea has delight geometric shapes with well structured shapes that will show the energetic personality of you in your small house. To use the tiny space in the best way this arrangement offers various solutions including 'Move'- vertical opening system specially designed for this module.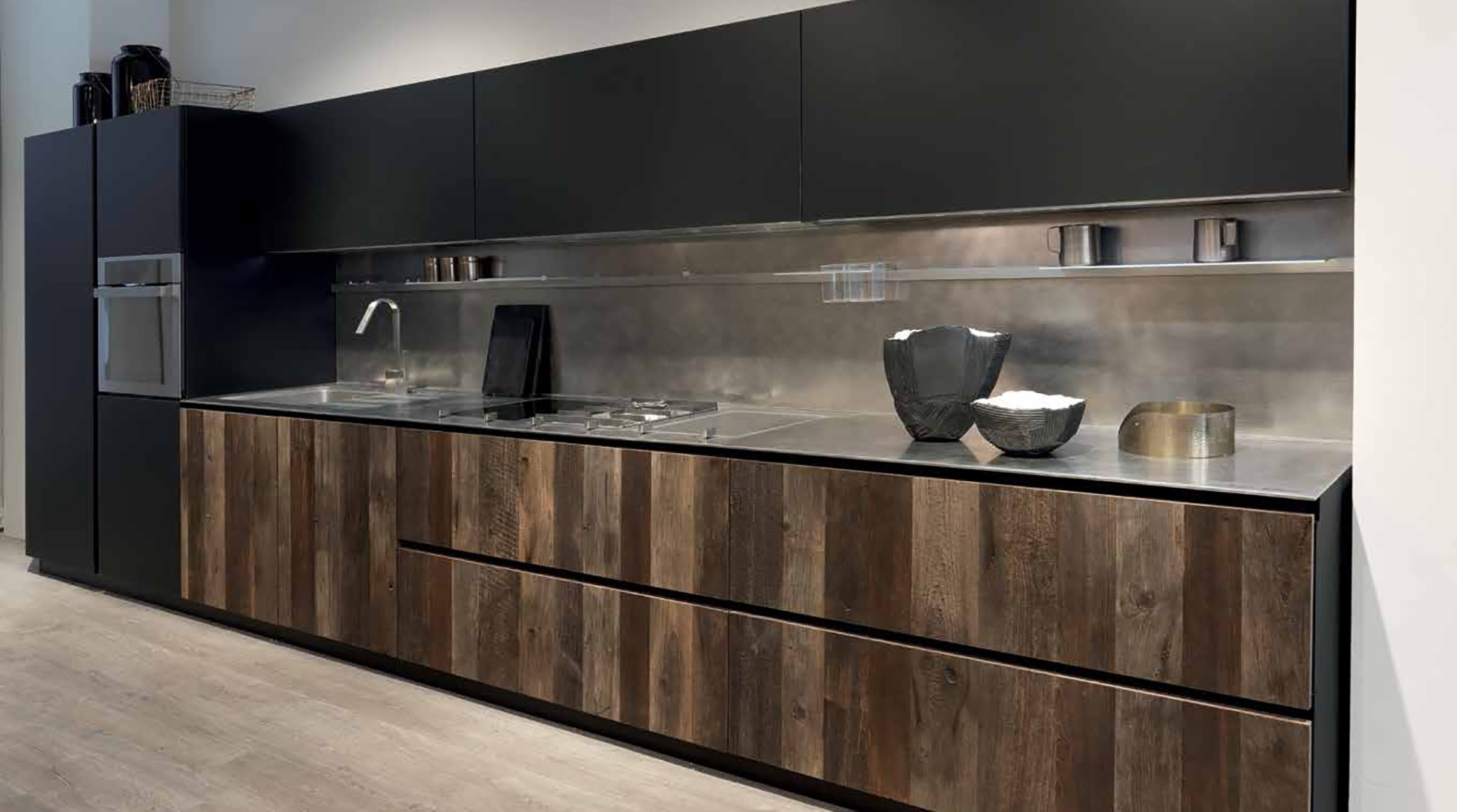 Because it's made with an aluminum structure, it's strong & can be closed at any opening position. This role is guaranteed by fully-extracting telescopic guides that allow an effortless approach to the cupboard. In this modular design, you can have- Move element & snack bar in Pearl Ash Natural Touch, columns & island in Agate Grey HRM matte melamine, etc.
FILO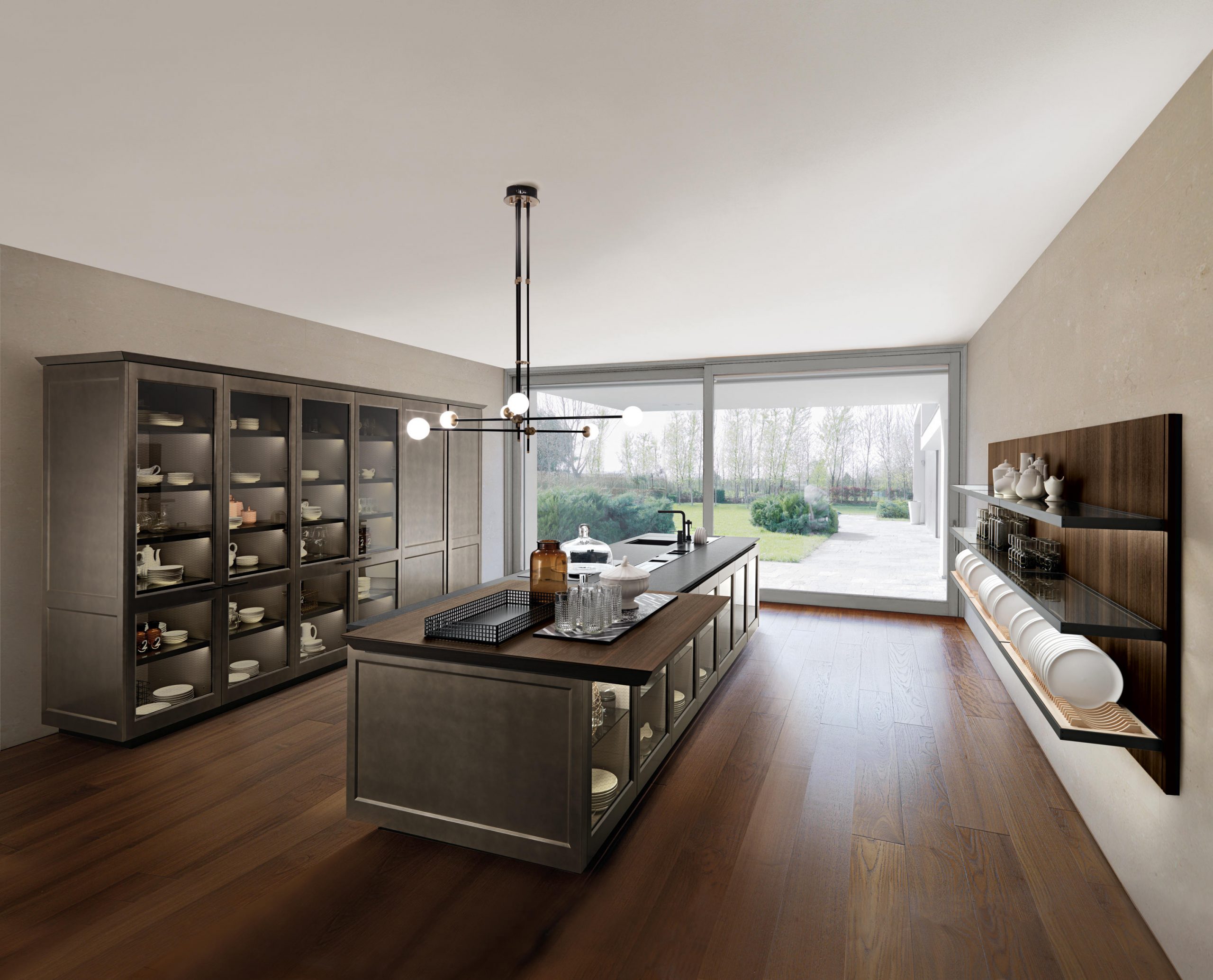 The Filo is the combination of beauty & functionality. The Filo is offered in the slim version with the island. The design is also equipped with a closed cabinet with maxi doors. It has a modular design with containers that can be hung without restriction in any position to hold kitchen accessories properly.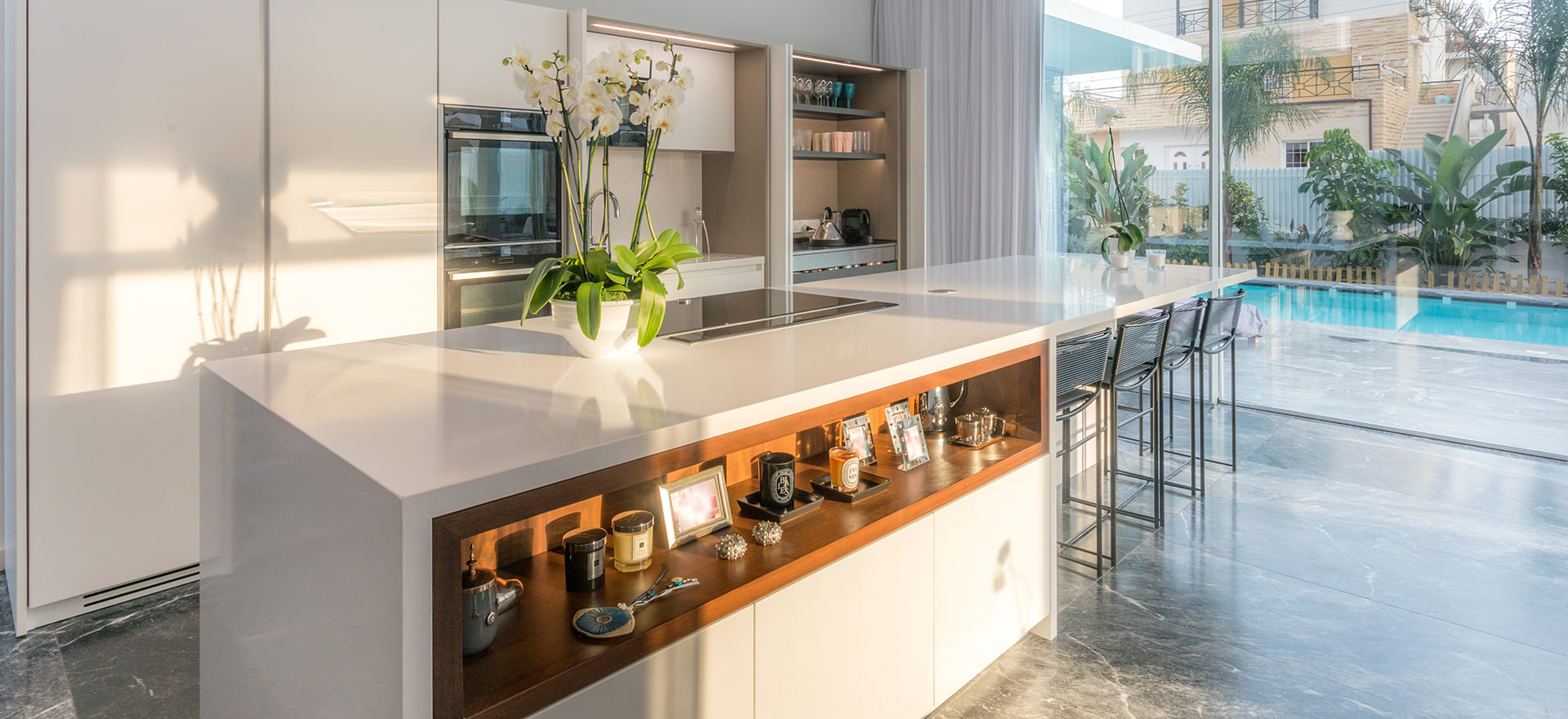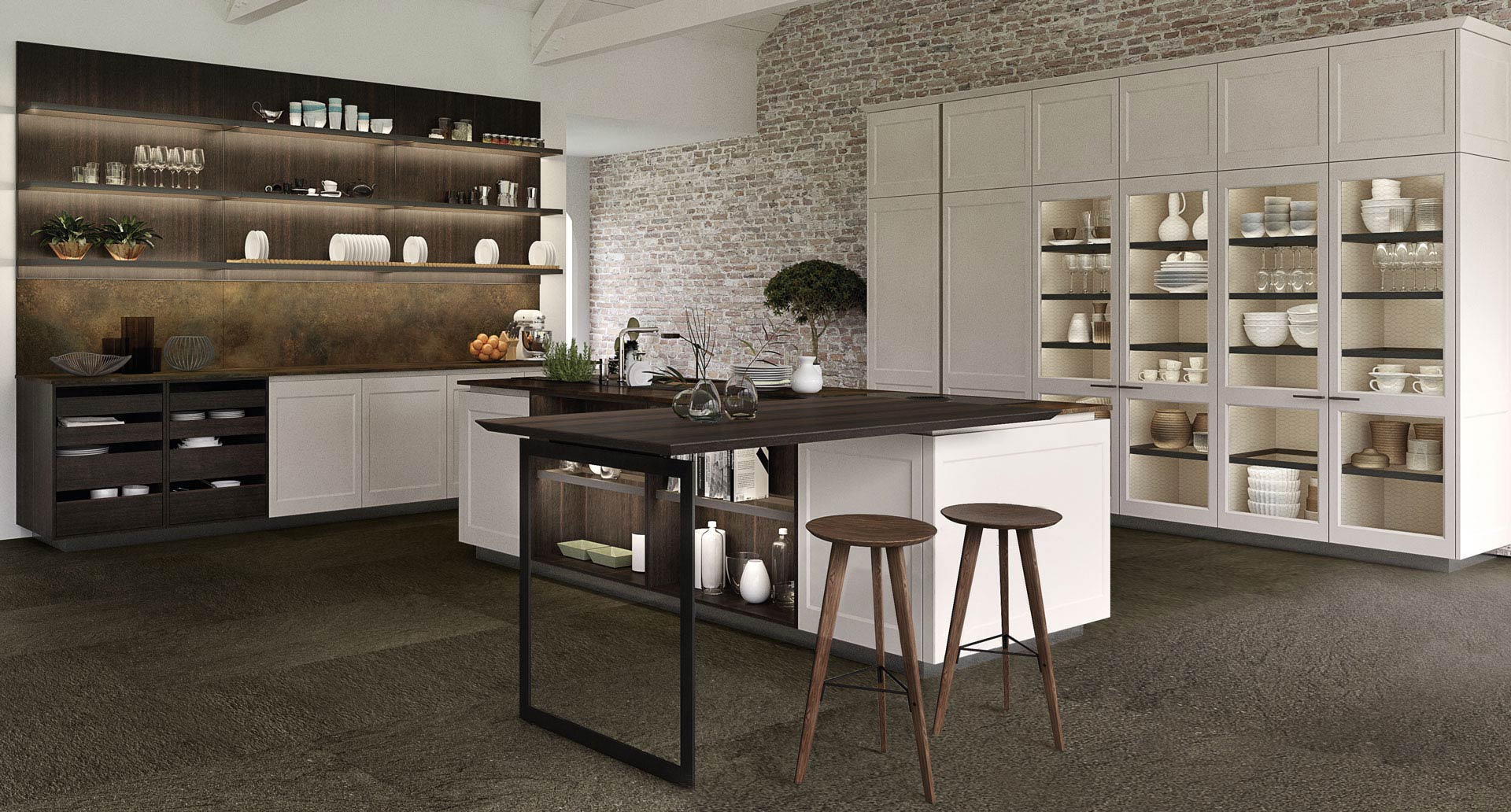 The Le Mans mechanism in combination with the Filo model will utilize even tight corners with poorly accessible spaces adaptable. It helps any item to organize properly, thus they always come on hand while cooking. For each shelf, the extraction method is separate. In this modular design, you can have- Column & Omnia insert elements in Earth Natural Touch, island & top cupboards in Arctic White Comprex Lux, etc.