Definitely, having greeneries in your home not only beautifies its look but also keeps the room environment healthier. In this article, some exquisite pieces of indoor planters have been featured, which goes with the contemporary fashion statement too. Check them out and select the one which suits the space and your taste best.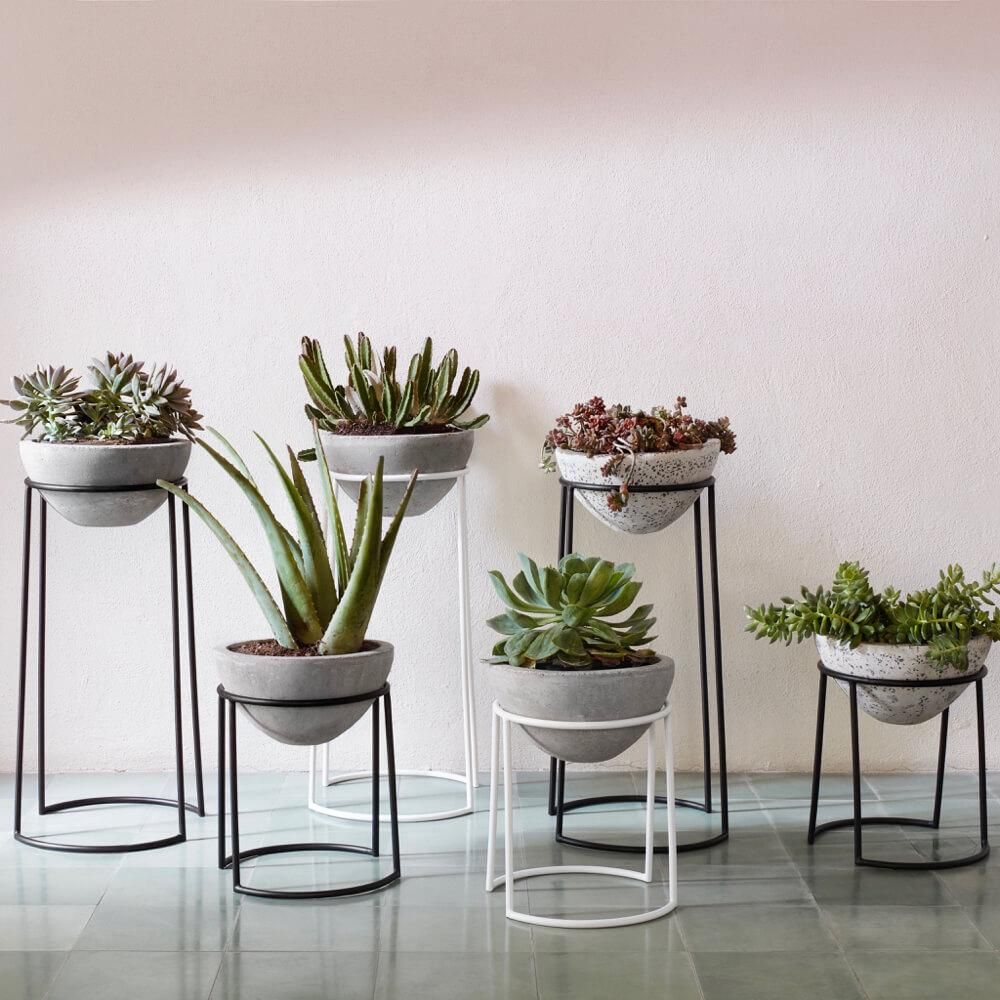 Indeed, the Rossum Metallic Stand is the first and basic one in this genre. Being priced at just $48, it will simultaneously suit your tight budget and enhance the look of the interiors with a great deal. Here four black powder coated iron stands are holding a glossy metallic vessel of golden color.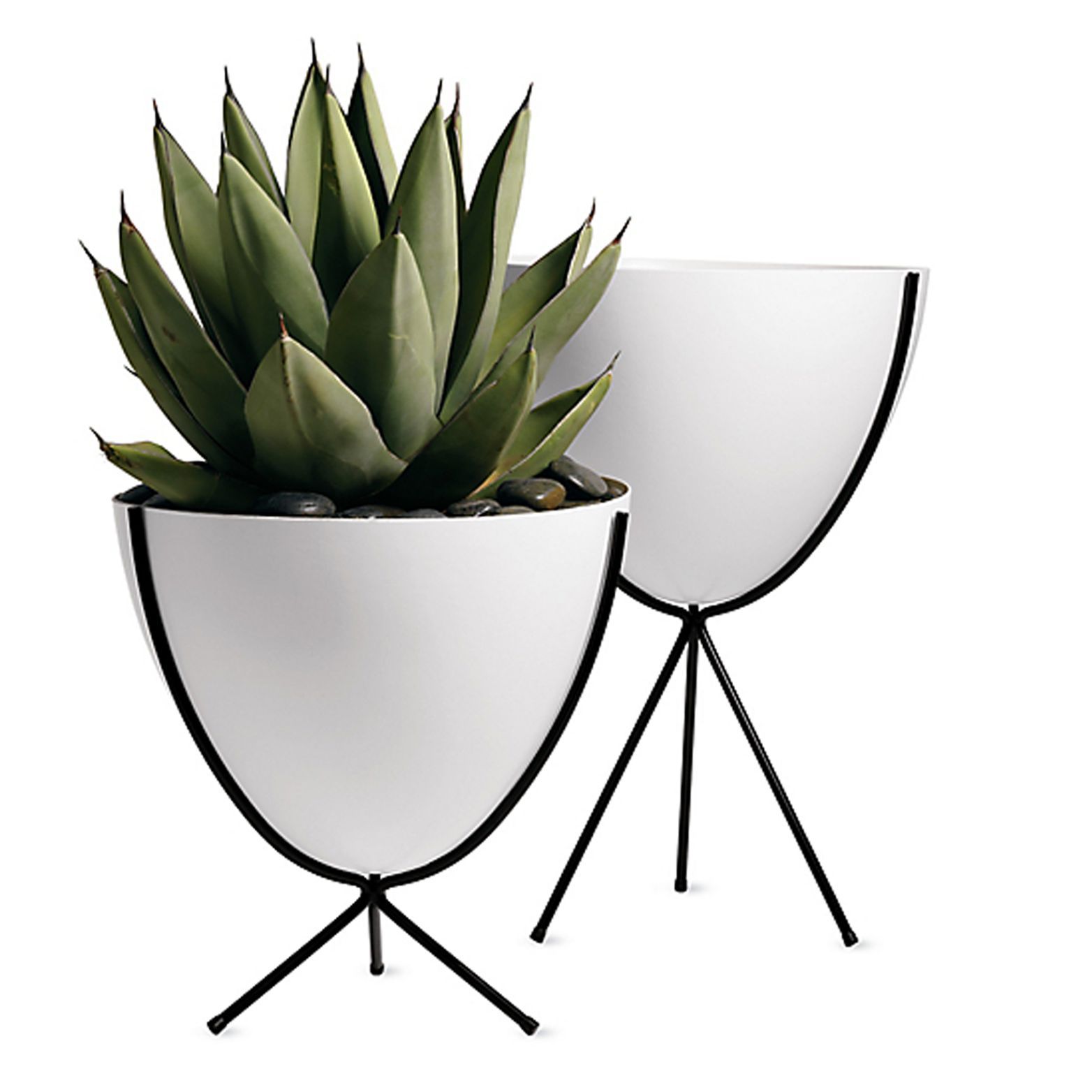 The list will be incomplete without mentioning the Santa Cruz Terrazzo Planters. This Mexico makes a premium piece of planter that comes in various sizes and colors. Beautiful combination of Granite, Marble, and Quartz is the most prominent feature of it.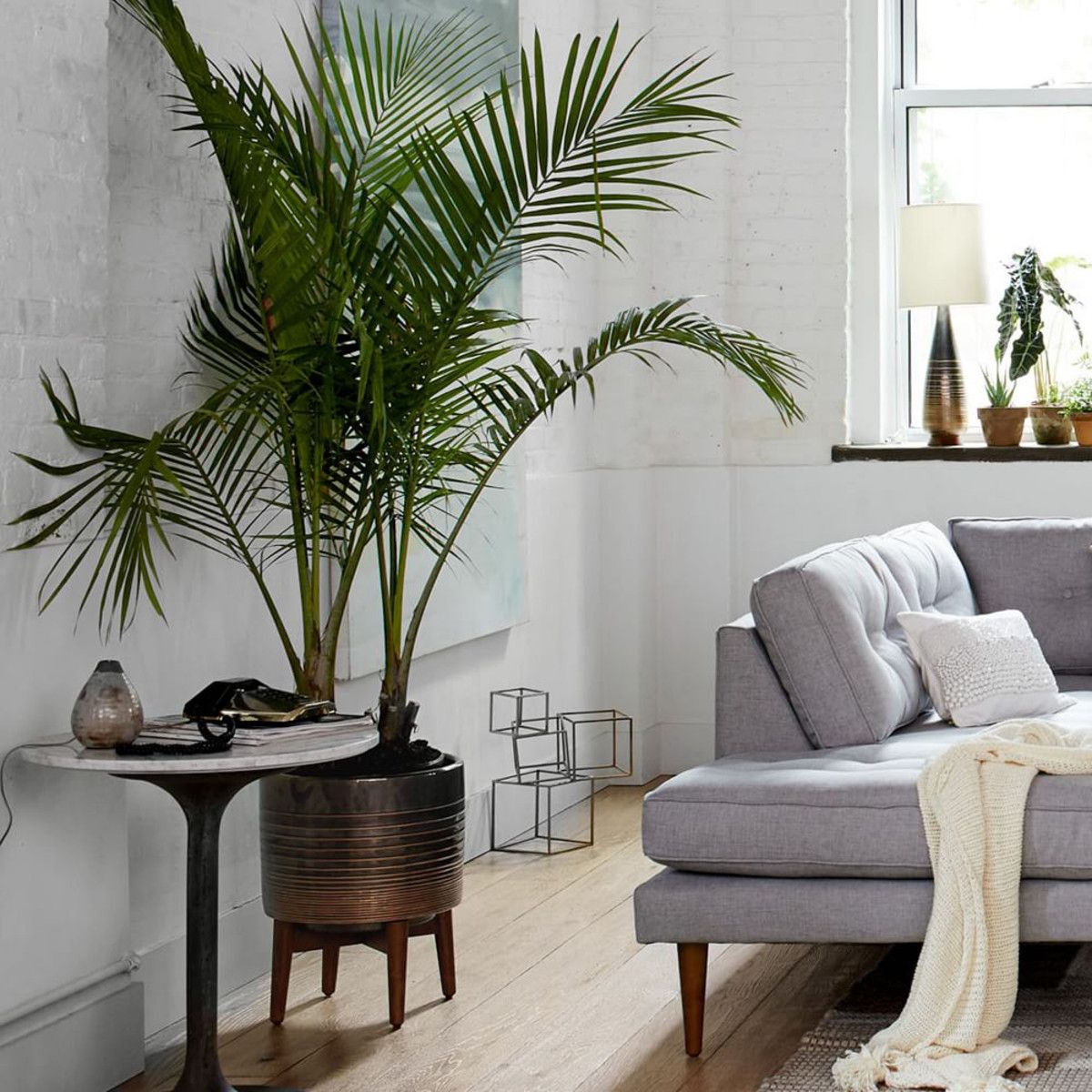 You can opt for the Mid-century Turned Wood Leg Planters if you are fanatic of the traditional look. The diamond shaped design on the yellow ceramic pot looks really cool. This item comes at a price of $179. Paulina Geometric 2 Piece Wood and Metal Pot Planters Set comes at a price of $158. Its black metallic stand holding the inverted pyramid-shaped pots is definitely a unique piece of art.