Obviously, who did not want to have a sip of their favorite drink on the work break! For them, we are introducing Dividere Flask, a uniquely designed Dual Chambered Hip Flask. This not only fits your hip-pocket exceptionally well, but it's also called "The Rolls-Royce of Hip Flasks." This project is already rocking in the kick starter, already 120% funded and gathered an enormous amount of supporters.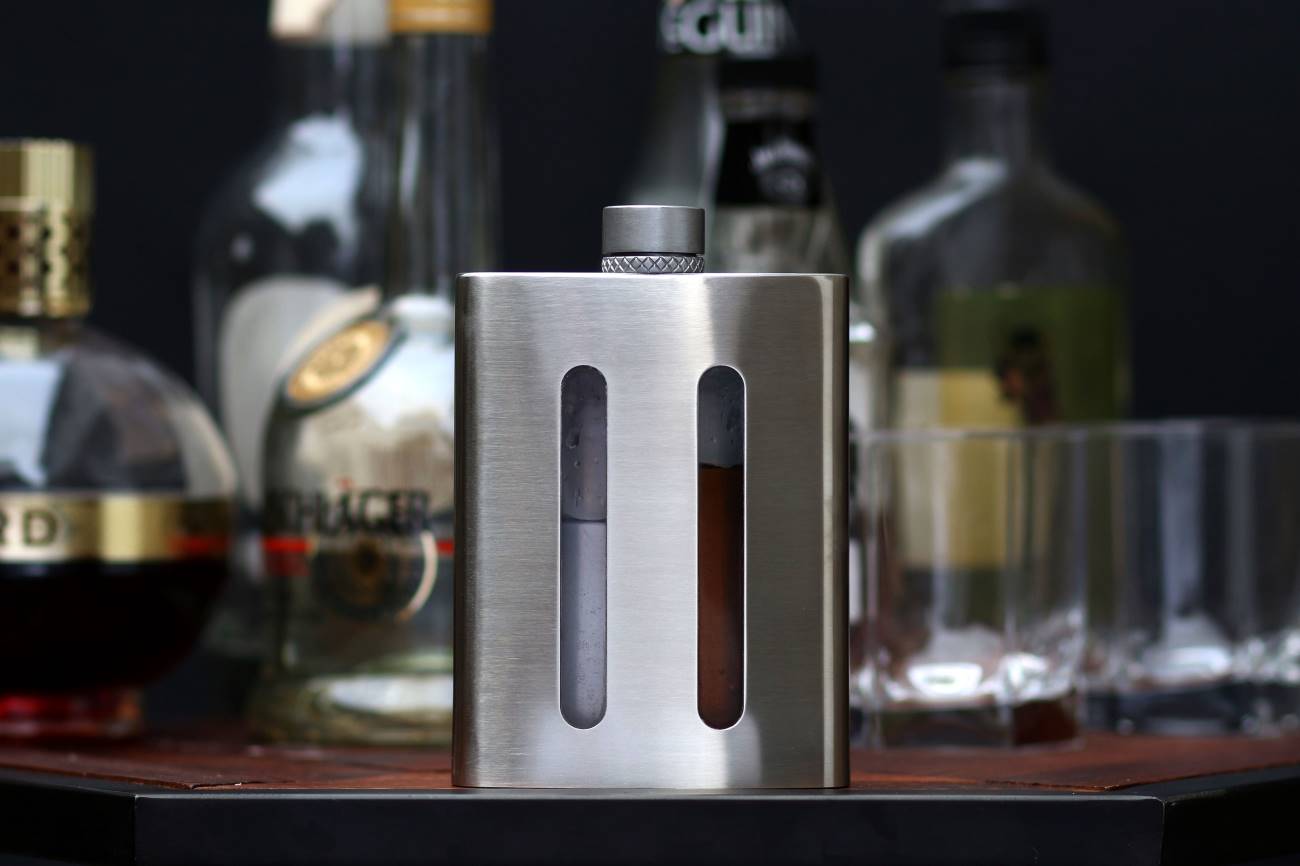 Consequently, this flask is just 0.3-cm thicker, 0.4-cm wider and just 0.7-cm taller. This is like a big brother of standard (8-oz) hip flask. The building material is stainless steel, and its Food Safe 300 series certified, and FDA approved. As a matter of fact, the flask windows are equipped with high transparent glass-like plastic materials cut using laser technology for added perfect style and security. Not to mention, it's fully customizable (with engraving) and came with either gold or rose-gold plated versions.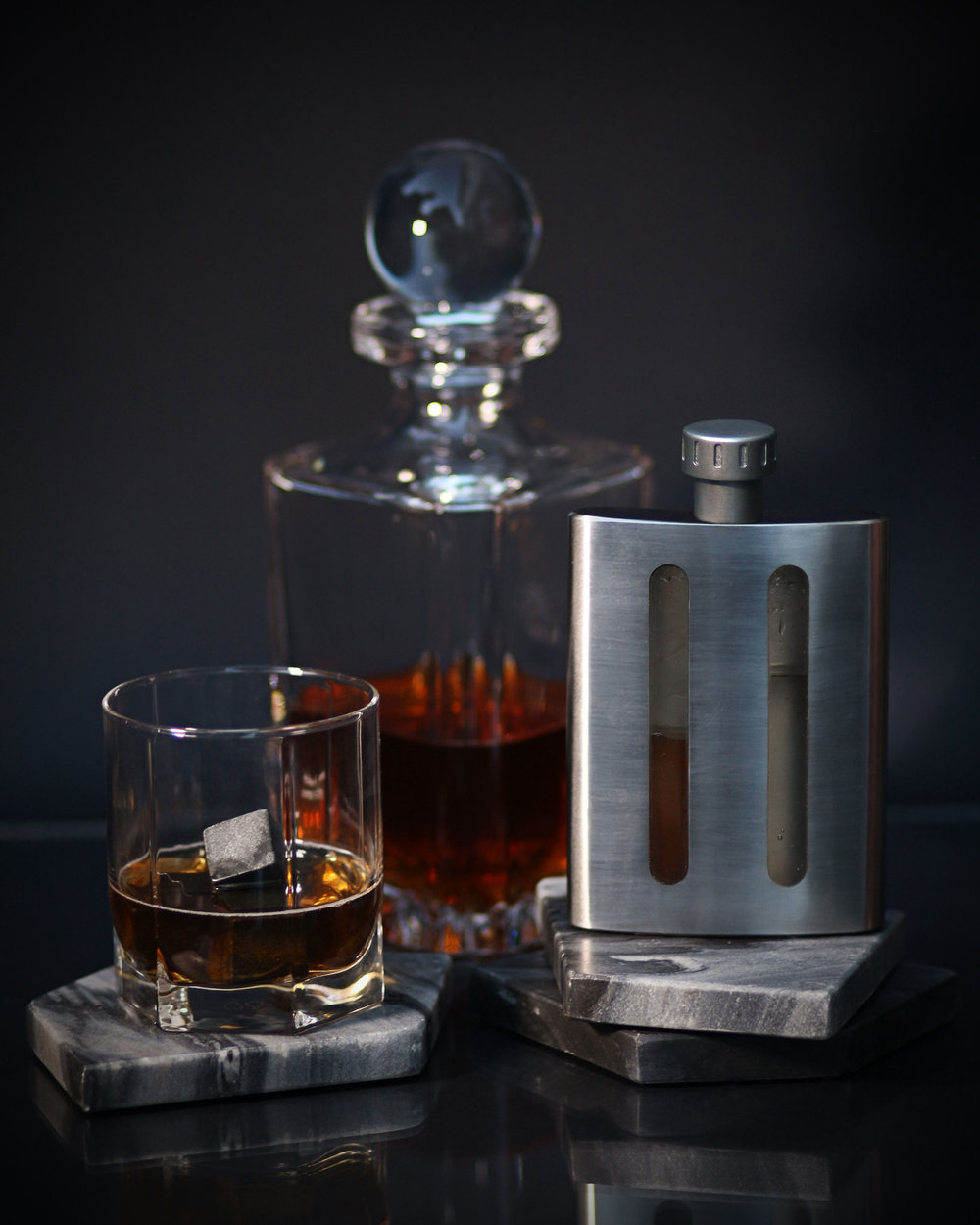 Significantly, as the name suggests, it can carry two different types of your drinks. The filling mechanism is straightforward with a wider mouthpiece and just like a knife in the butter when switching chambers.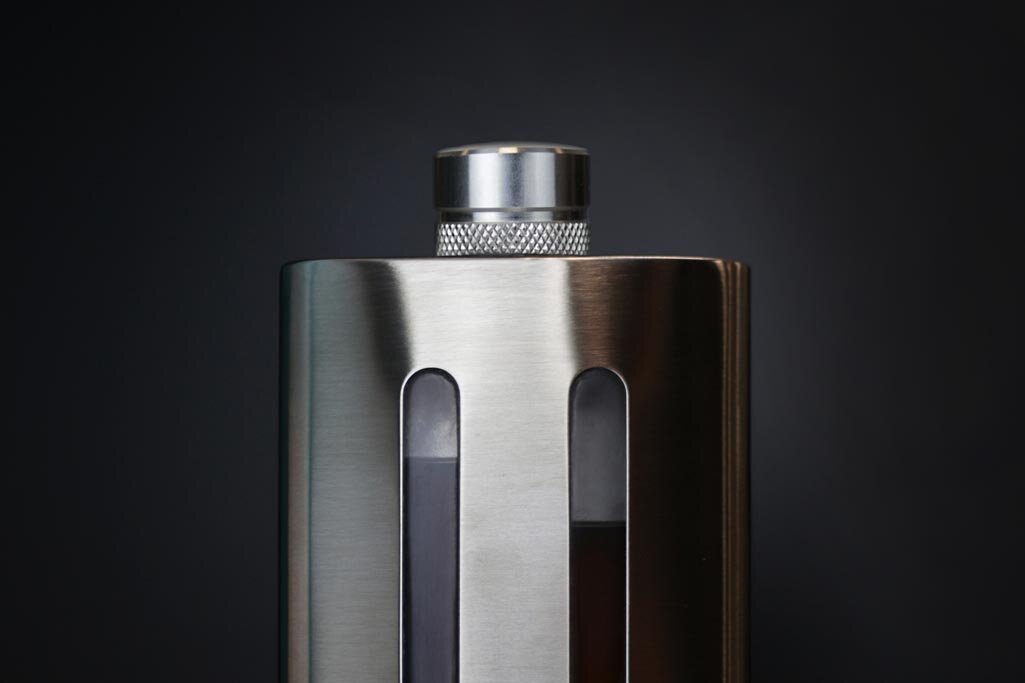 If you love this product, you can preorder this product. Furthermore, this Dividere Flask came with two options. The Dividere Flask costs only $79, and the Dividere Gift set is just a little higher- $109. That will be the most welcomed gift for your boss for the upcoming Christmas.