Nowadays, it is very difficult to adjust a bed in a room for less space. If the bed is folded or if the bed is converted into a bench or sofa, then it is being allowed into less space of an apartment. Cardboard is a material in which one can design various things. Moreover, it has a sufficient contribution to designing furniture.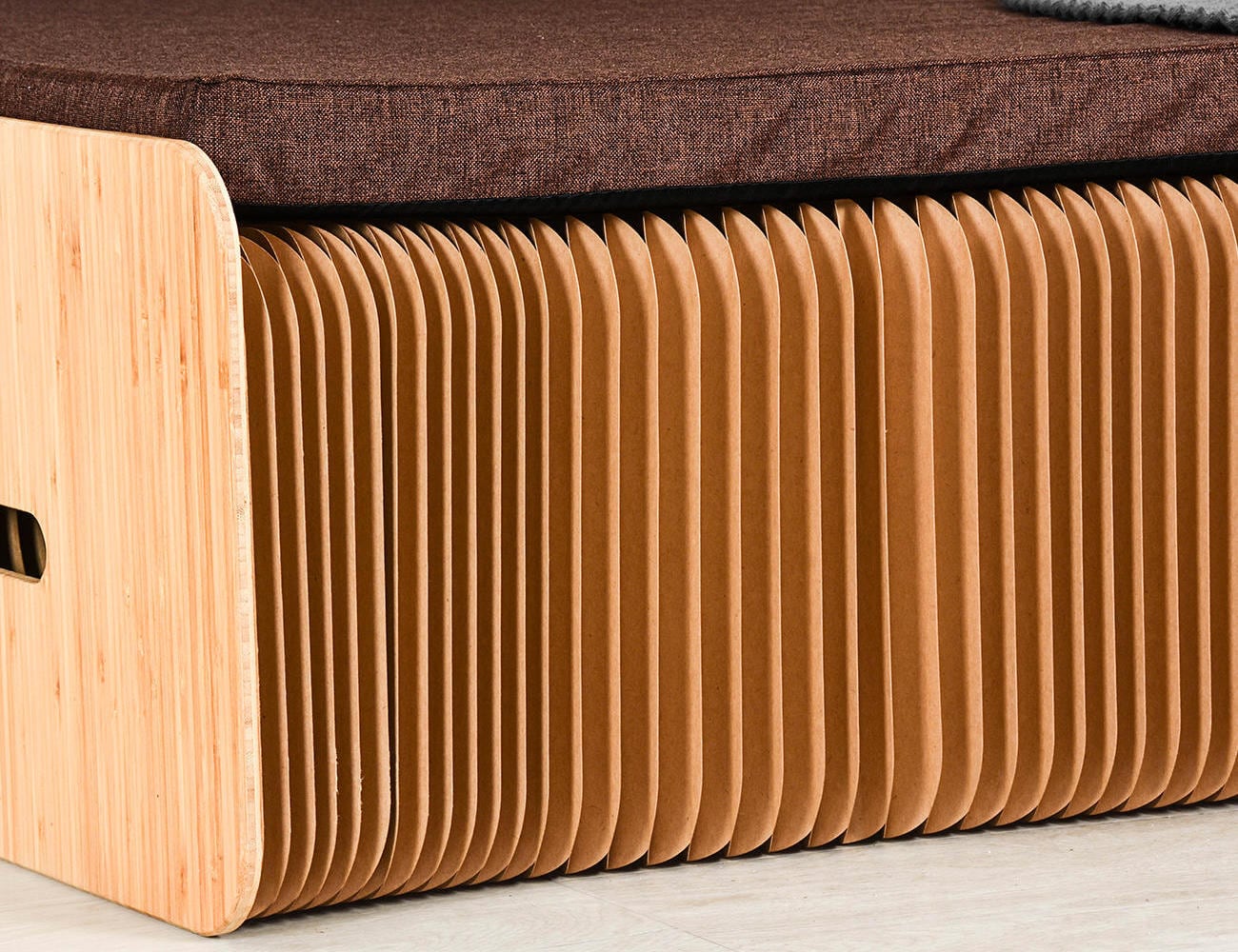 The Pro Idee Paper Bed is also known as the paper bed for easy compression. In this type of bed, one can use it by spreading it as long and sleep over it with soft cushions or mattresses. If the sleeping time is over, the bed can be converted into a sofa like structure for sitting in front of the television. Moreover, there is no need to adjust the space of the extra bed and also it is being saved economically to the user.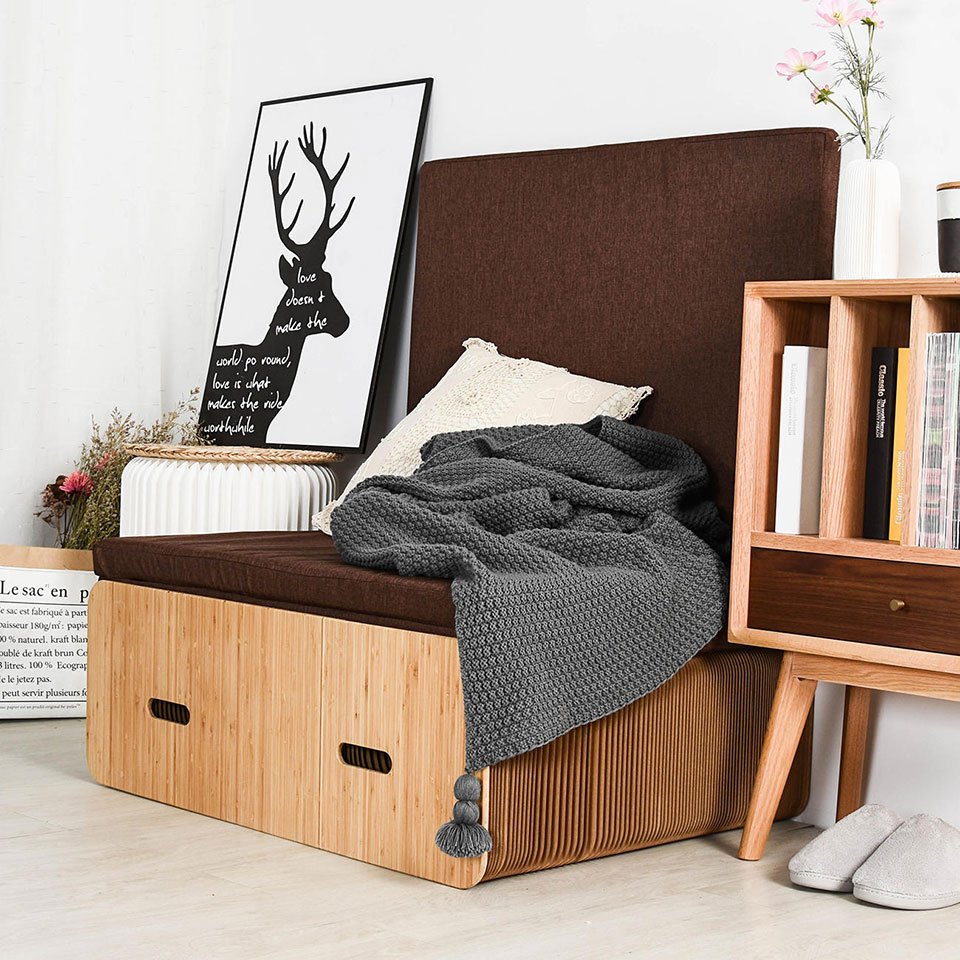 Additionally, the paper bed is sufficiently rigid to lift up 600 pounds of weight at a time. The structure is made of the strongest part of the bamboo and the faces are made of plywood for lightweight and furnishing. It has come to market at 78 inches of depth, 35 inches of width, and also 14 inches of height.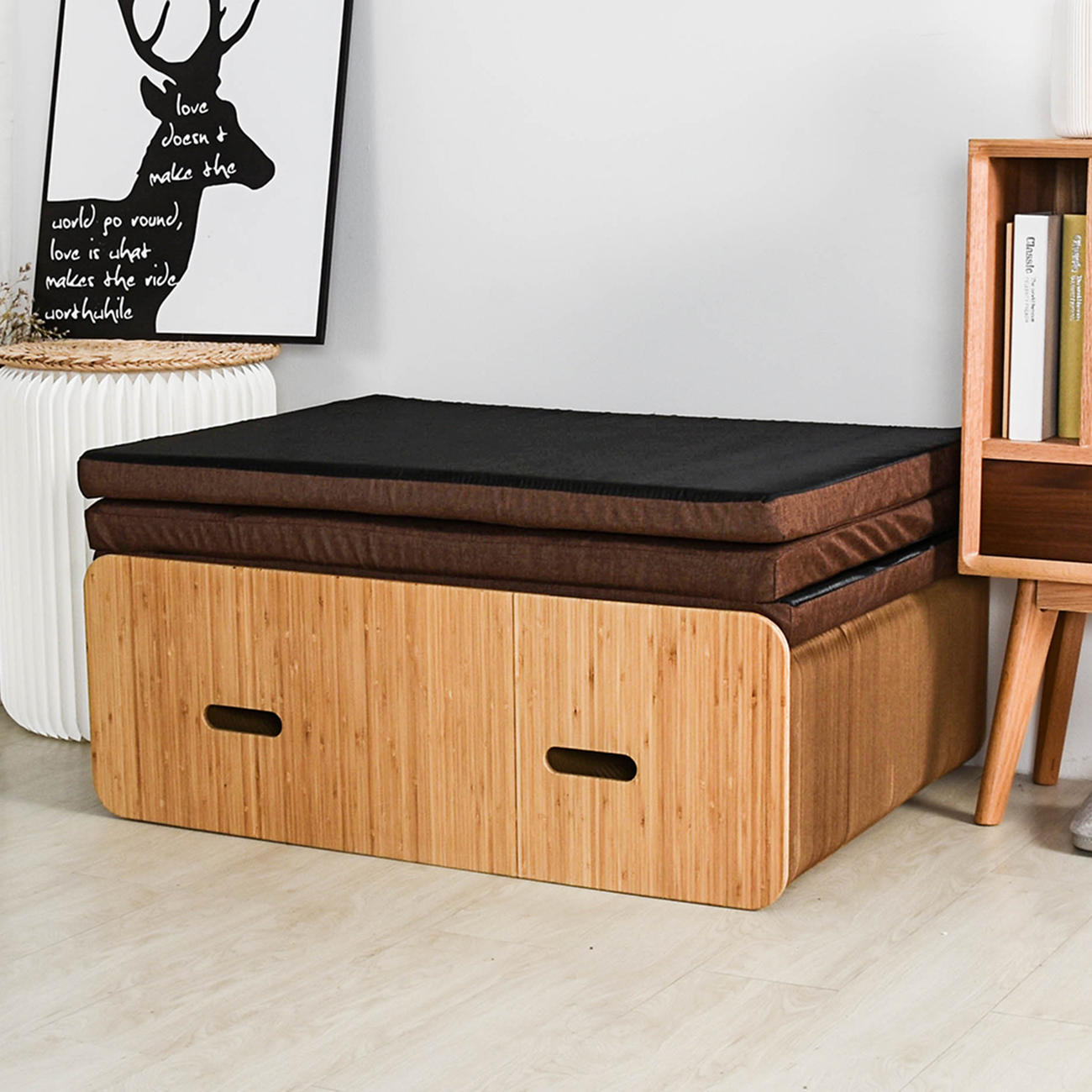 The compressive portion is outlined by the paper board but there is strong traction of bamboo. So the factor of safety is larger than expected. The cushions are also designed to convert into three shapes as the user. So for saving space in one's bedroom and making furniture for multiuse, it is very necessary furniture among all.