These chewy chocolate treats pack a satisfying texture with oatmeal, coconut and dry cranberries and a hint of spice with cinnamon.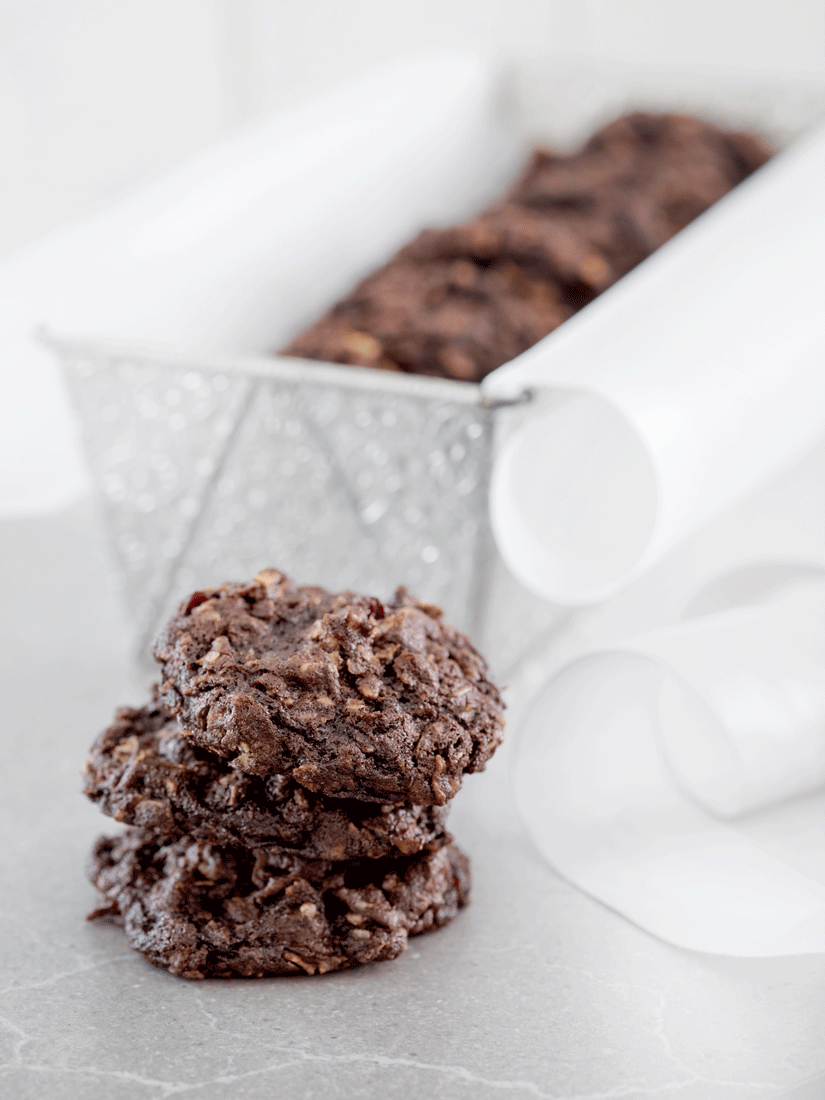 INGREDIENTS
1 cup butter, softened

1 ¼ cups packed brown sugar

½ cup white sugar

2 eggs

2 tablespoons milk

2 teaspoons vanilla extract

1 ¾ cups all-purpose flour

1 teaspoon baking soda

½ teaspoon salt (Optional)

3 cups rolled oats

2 cups semisweet chocolate chips

1 cup chopped walnuts (Optional)

1 cup shredded coconut
DIRECTIONS
Preheat the oven to 350°F and line two baking trays with parchment paper; set aside.

Cream the butter and brown sugar by hand until well combined (the mixture will not be creamy or fluffy). Beat in the egg, then stir in the vanilla.

Sift the cocoa, flour, cinnamon, baking soda and salt over the bowl and stir into the butter mixture. Stir in the oats until they are well coated with batter; stir in the chocolate chips, coconut and cranberries.

Use a small ice cream scoop or two teaspoons to drop the batter onto the prepared baking trays, 2 inches apart. Gently press down on the cookies with the palm of your hand to flatten.

Bake until the cookies lose their shine at the edges, about 12 minutes. Let cool completely on the trays on wire racks.
Makes 3 1/2 dozen cookies
Make ahead: You can bake these chews up to one week ahead and keep them in an airtight container at room temperature. Or portion out and chill the dough on baking trays, then freeze the scoops in resealable bags for up to three months. Let the frozen dough thaw on a baking tray for 30 minutes before putting the portions in the oven. You can freeze the baked cookies, but they will lose a little of their crunchy exterior once thawed.