Significantly, a great concept always inspires people throughout history. Sadly, when something like 'Great Notre Dame' 850 years old gothic structure gets damaged by the fire and when it needs to be rebuilt, we surely expect something robust and immense. So, the proposed plan for the 'Great Notre Dame' will be something like that. We might experience a modern glass top design and solar panels for clean energy.
Thereupon, the French Prime-Minister 'Edouard Philippe' issued a global competition for architects, to think out of the box and redesign the cathedrals 19-th century spire that damaged and collapsed during the fire. A Paris architecture firm named 'Vincent Callebaut' answers the president's call. They came with an avant-garde, eco-friendly idea which supports the district population and with the solar panel; it will produce more power for the residents. A modern "organic active layer" within the glass will act as the solar panel, without changing the looks of this place.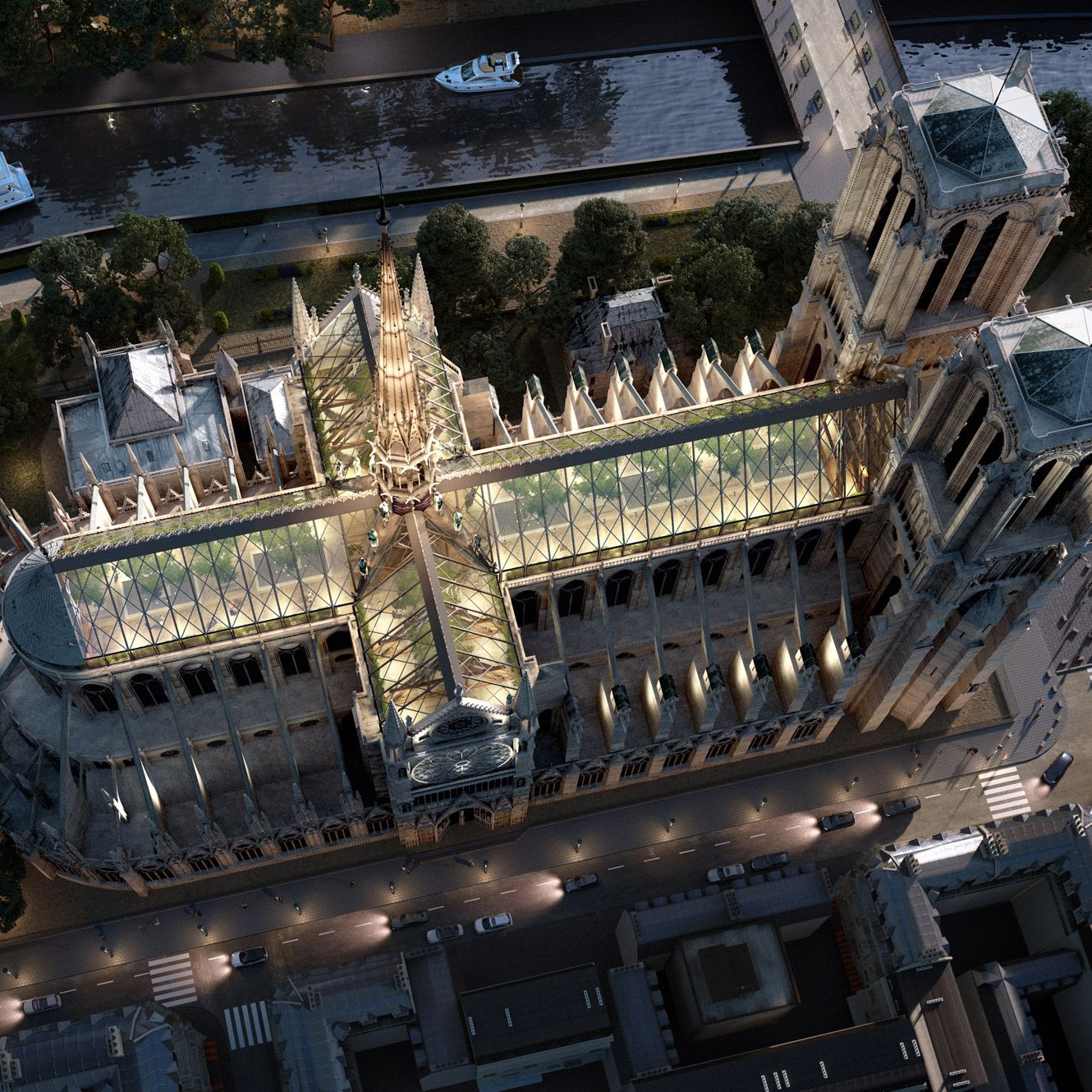 The 'Vincent Callebaut' architecture project is named as- 'Palingenesis'. It's an ancient Greek concept of recreation or rebirth. In the new design, they propose a contemporary roof that is made of oak wood, carbon fiber and glass. This also connects 'in one single curved stroke of pencil' to the sloping spire. Additionally, the rooster which capped the initial spire, also recovered from the debris after the disaster, will be placed on the new glass design and continue its watch from that place.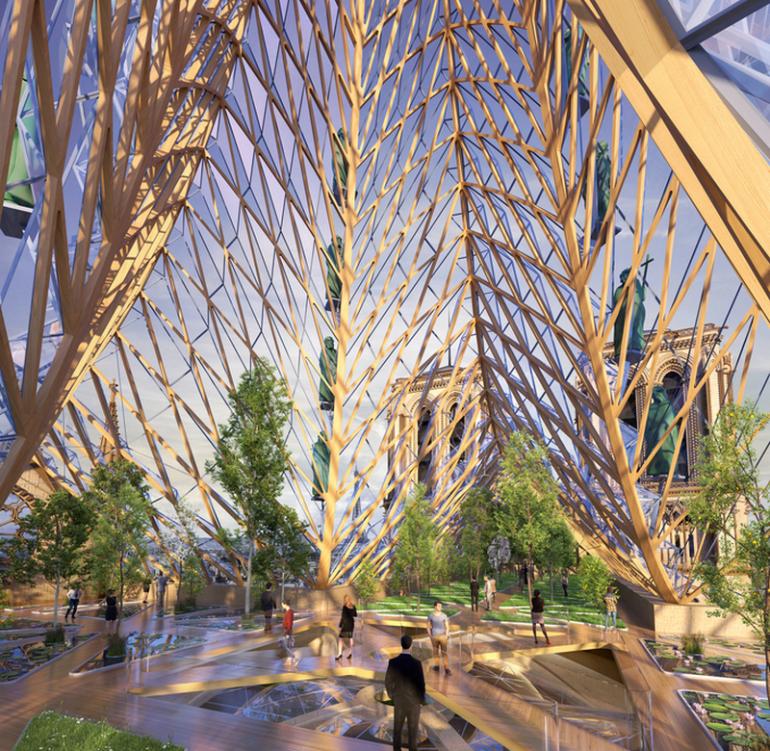 Lastly, the cathedral's choir will be titled as 'bathed in natural light.' Certainly, the spire and roof will also process air-ventilation or heat for the cathedral. The roof's diamond-shaped "scales" will work as natural ventilation; this is a design, which is inspired by termite mounds. Also, the spire will act as a 'thermal buffer space' for the new structure. We all have to wait a little more, to see the 'Great Notre Dame' rise and shine again.