Once in a unique blue moon, an item comes along that premises to fully revolutionize the humble kitchen. The refrigerator is a remarkable instance and it has been enhanced with intelligent fridge style, as is the ever-handy grill. This fall, there is a new item that'd be added to the ranks of the modern kitchen have to haves: the WISMER limited edition manual meat slicer.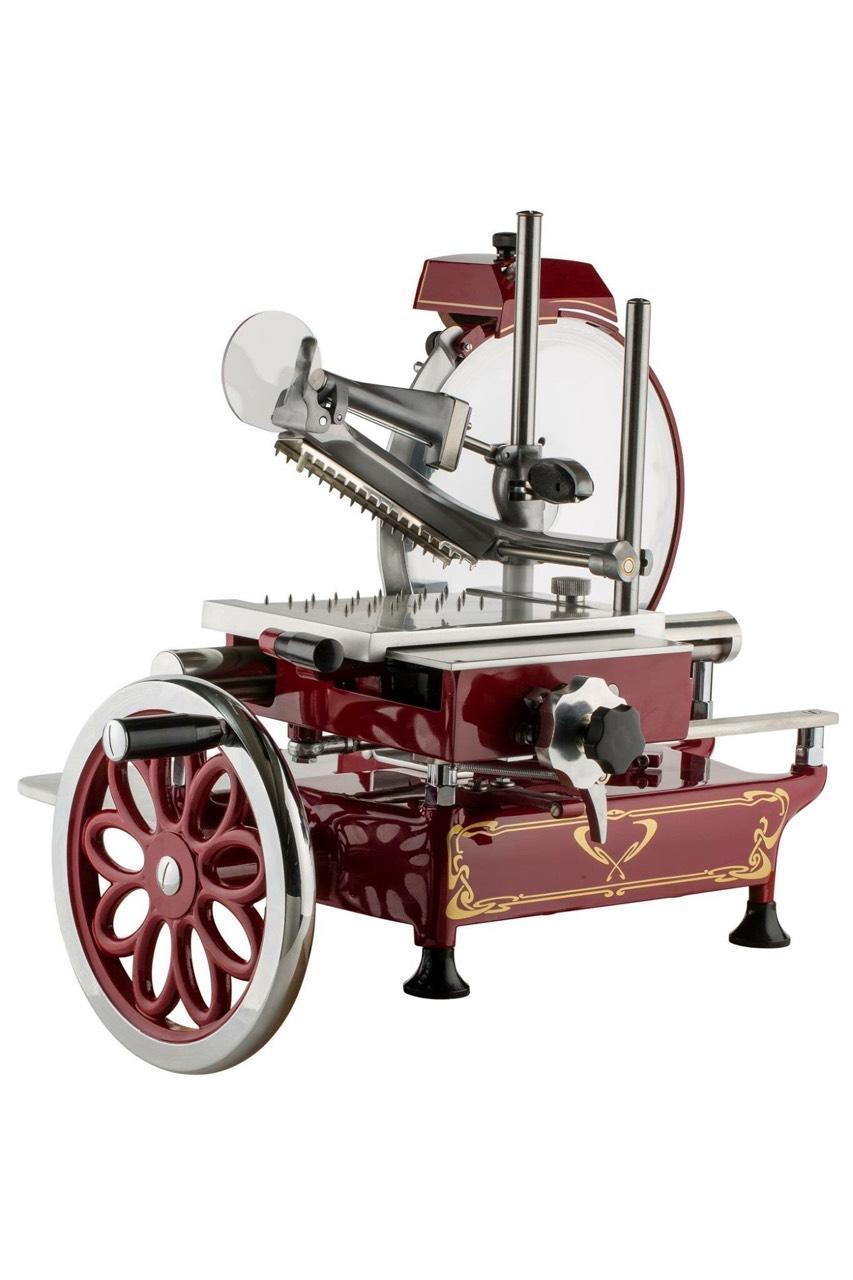 Although a meat slicer may not firstly make your list of needed kitchen equipment, once you are expert in the art of making uniform cold cuts, it just may become your go-to choice for rapid, smooth meal prep. The simple to manage and sleek red slicer, that French kitchen firm WISMER launched to celebrate one hundred years, proved you do not have to do all the manners to the deli for uniform, thinly sliced meat.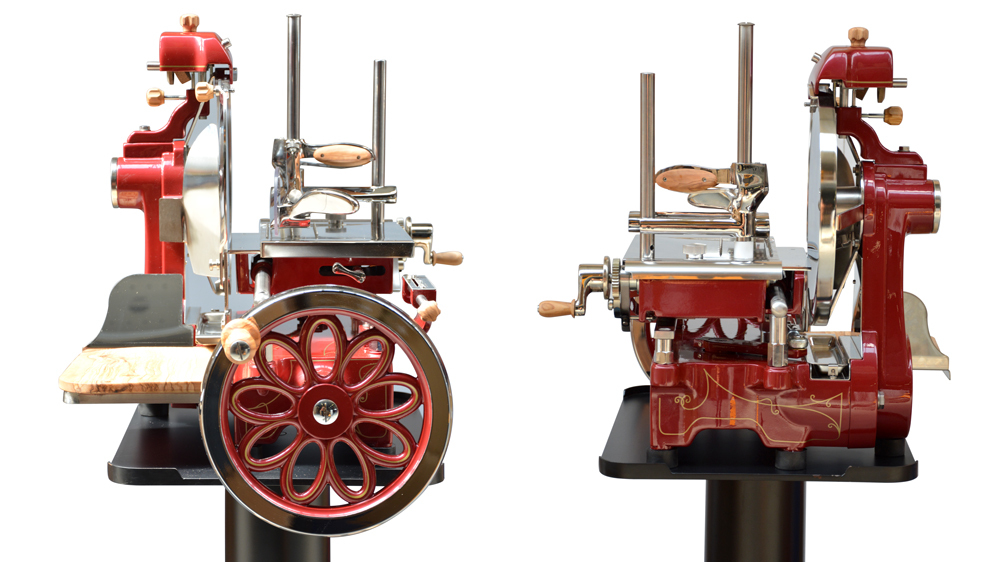 The hand-assembled and handmade slicer was created to last, with cast aluminum serving as the base of the steel and body and aluminum making-up the rest of the device. Numbered from one to 100, all of the 300 mm manual slicers feature embellished unique gold decors and lush olive wood finishing. The followers' flywheel slicer has a stainless steel tray; hubcap, trolley and all parts were painstakingly polished by hand.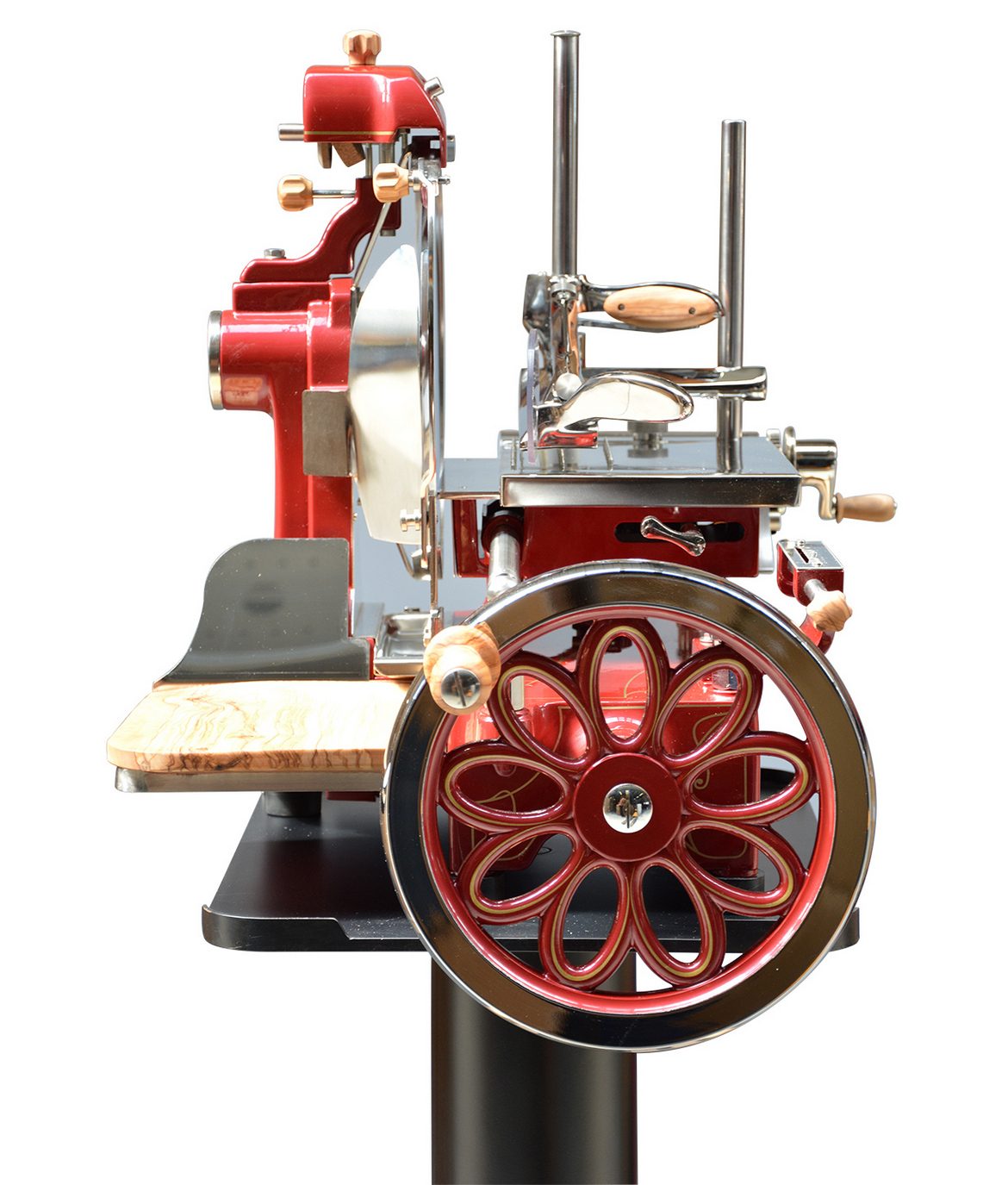 The dimensions of the tray are decreased in this product and the stroke of the carriage is lengthier, meaning that the item assures remarkable consistency in the thickness of meat slices than its predecessors (and it is even simpler to manage). The blade is offset for simple cleaning and there is a reversible knife sharpener on the device and the product can be manually adjusted to the tenth of a millimeter. Just 100 items will be issued and the cost is available upon request