This white sauce Chicken Lasagna is so satisfying with layers of lasagna noodles and tender chicken with a creamy spinach sauce.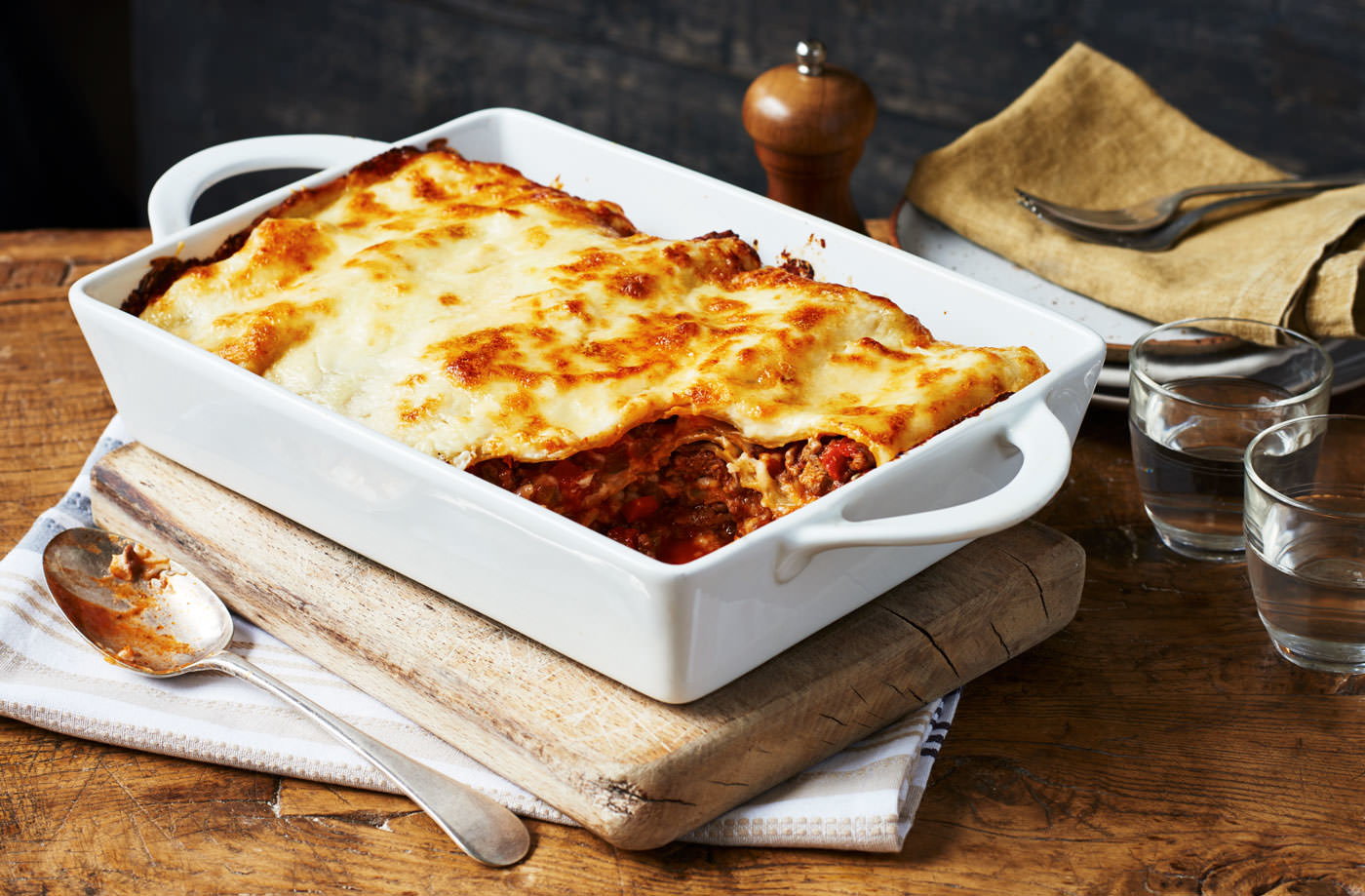 Ingredients
Olive oil, for coating baking dish

9 to 12 lasagna noodles

1 cup ricotta cheese

1 egg

1/4 cup grated Parmigiano-Reggiano

Zest of 1 fresh lemon

1/2 teaspoon kosher or sea salt, or to taste

Fresh cracked black pepper, to taste

24 ounces tomato sauce

2 cups cooked chicken

16 ounces (1 pound) grated mozzarella cheese
Instructions
Preheat the oven to 375°. Lightly coat a 2-quart baking dish with olive oil and set aside.

Cook lasagna noodles until al dente according to package instructions. Rinse under cold water until cool. Lay the cooked pasta flat and set aside.

In a medium bowl, combine the ricotta cheese, egg, Parmigiano-Reggiano, lemon zest, salt and pepper. Set aside.

Spread a light layer of tomato sauce on the bottom of the baking dish. Lay 3 to 4 lasagna noodles lengthwise over the sauce.

Layer one-third of the remaining tomato sauce over the lasagna noodles and then layer half of the ricotta mixture. Layer half of the chicken over the ricotta and then spread one-third of the mozzarella cheese. Repeat this pattern: noodles, sauce, ricotta cheese, chicken and mozzarella cheese. Add a final layer of lasagna noodles, then add remaining tomato sauce and remaining mozzarella cheese.

Bake lasagna for about 45 minutes or until the top cheese is melted and golden.

Remove from the oven; allow to cool for about 10 to 15 minutes before serving.