Get ready to shake things up like a pro with the Swedish company's new line of sleek mobile bar carts. Chill out on your balcony, patio, or terrace with the Mobar 50, 300, and 550 refrigerated models. These bad boys have got you covered for mixing up even the most complex cocktails.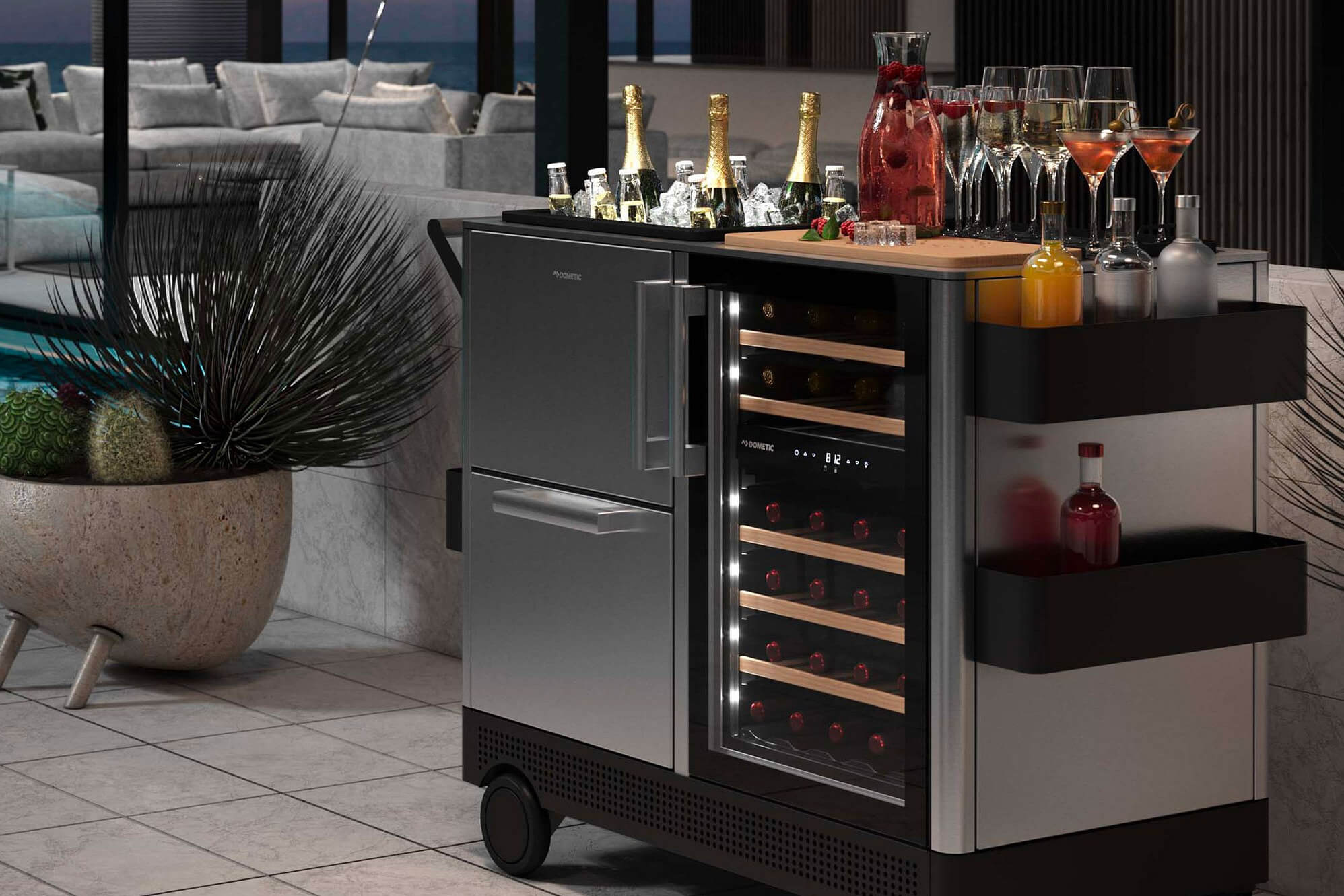 Looking for a full bar experience in the great outdoors? The Mobar 550 is the way to go! It's the most comprehensive option of the three. This stainless steel model is a multitasking machine with designated areas for prep and presentation, dry storage for napkins and tools, and a refrigeration compartment that can hold up to 39 bottles and 155 cans.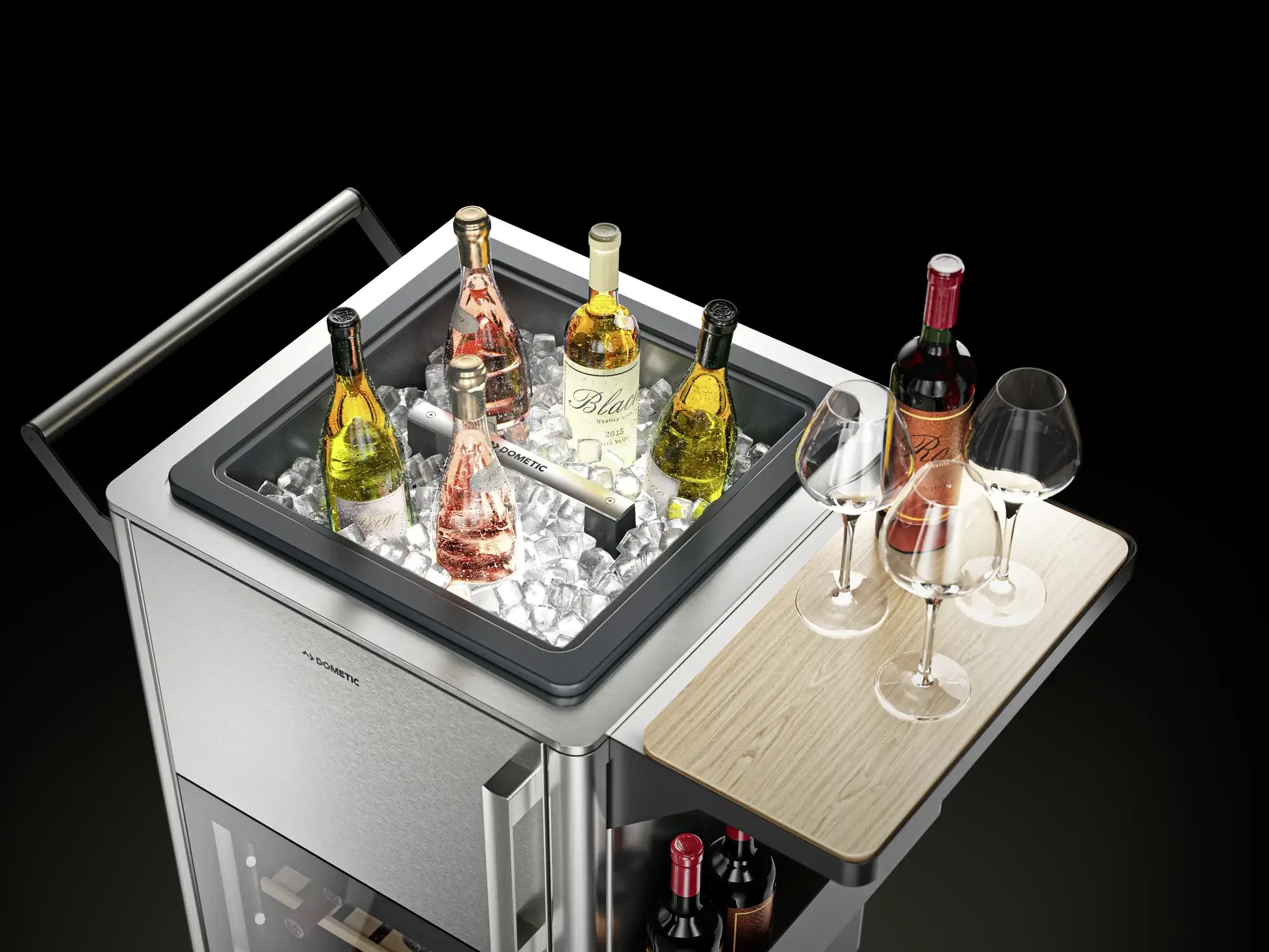 Plus, it even has a presentation basket that can fit 22 bottles and 32 cans. Looks like someone's ready to take the party on the road with their very own mobile bar!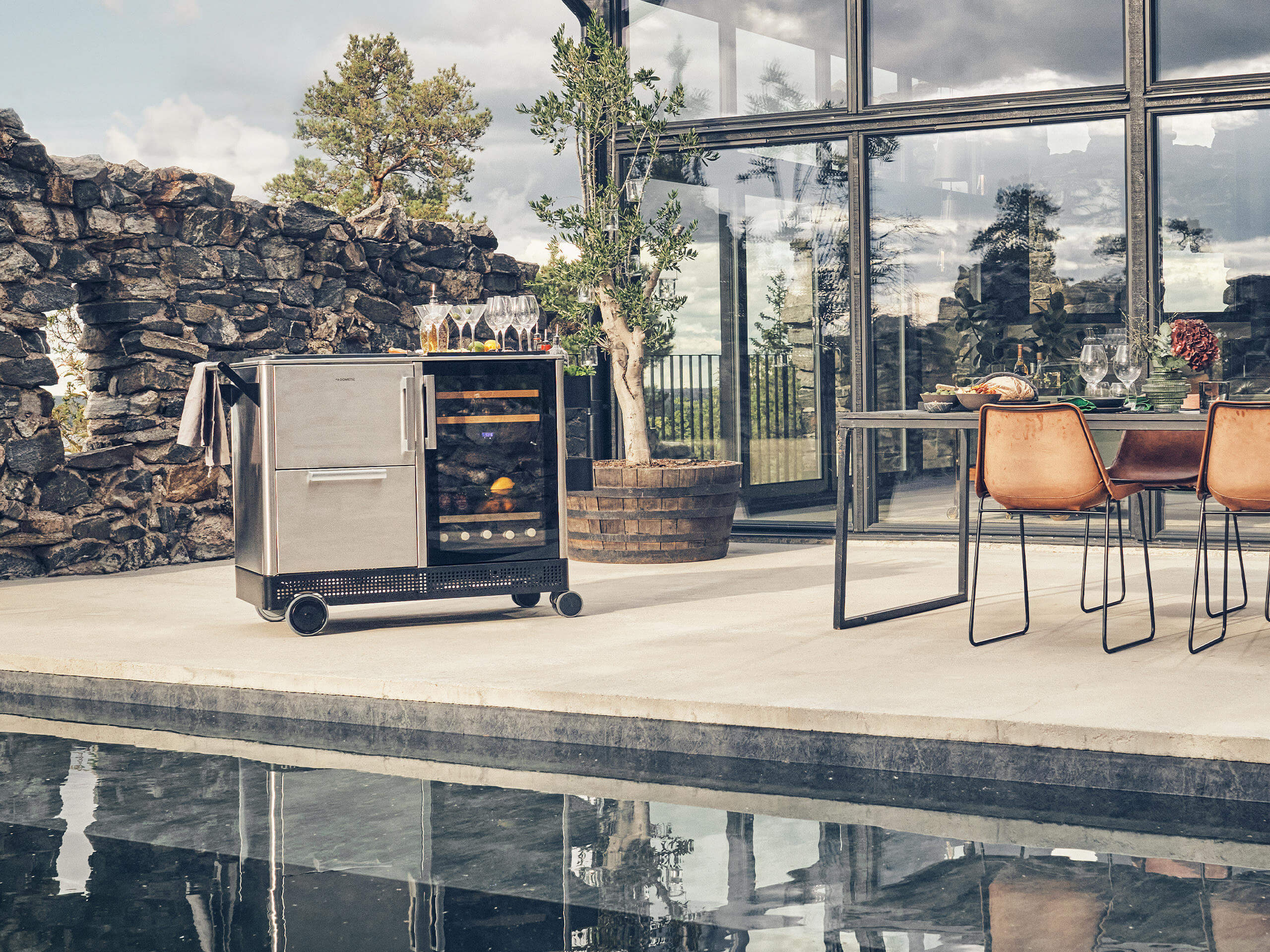 Looks like the Mobar 550s00 is no joke! With a prep area, a fridge that fits 19 bottles and 70 cans, and a molded basket that can hold 22 bottles and 32 cans, it's got everything you need. Introducing the MoBar 50 – the compact solution for all your bar needs! With a petite prep area, dry storage, and presentation basket, this little guy can hold up to 22 bottles and 32 cans, plus two extra storage shelves.