Obviously, every cooking lover wants to make their kitchen smart and intelligent by all equipment. The CleverOne woodNflex rolled out a new type of cutting board that is so attractive through its features. The traditional cardboard is hardy and also does not flex, therefore the chopped vegetables are not poured into the pan properly for the rough surface.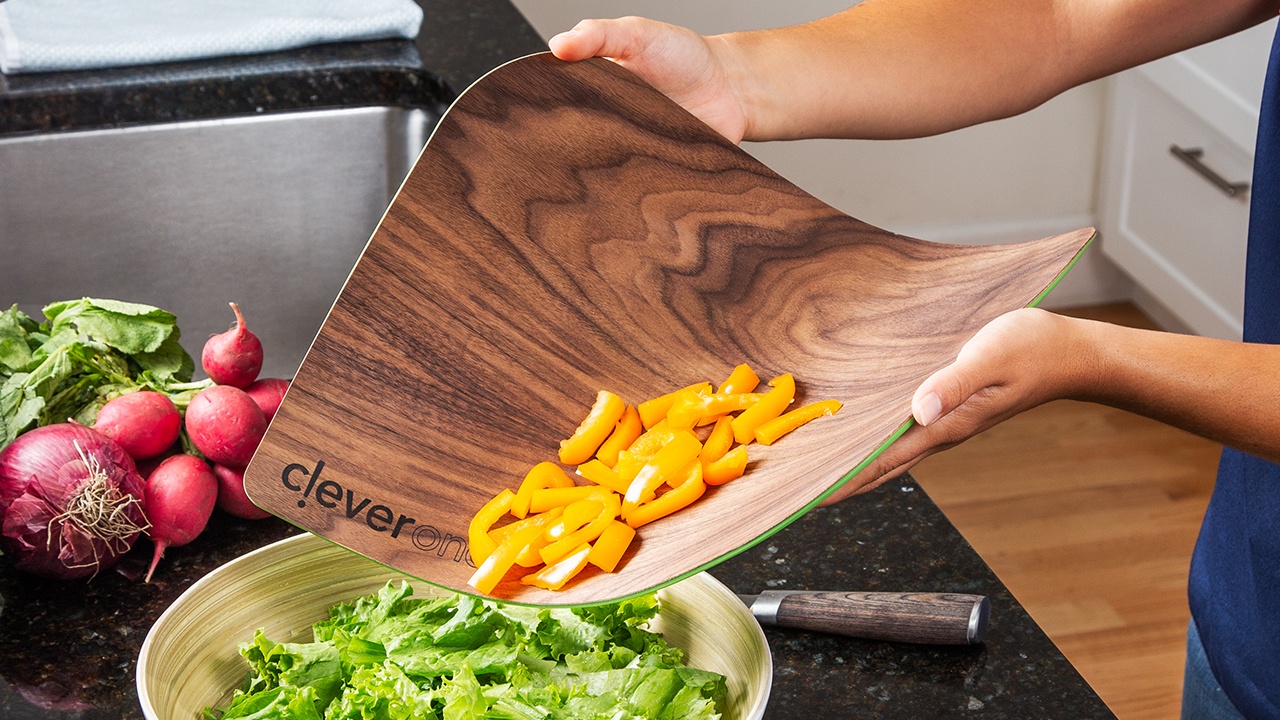 So, this cardboard is designed for ultimate flexibility and comfort of chopping vegetables and meats. Not only do they have these, but also they can be folded as pad while the chopped items are ready to pour on the heat. For this, there is less chance of waste and it is so much easier to handle.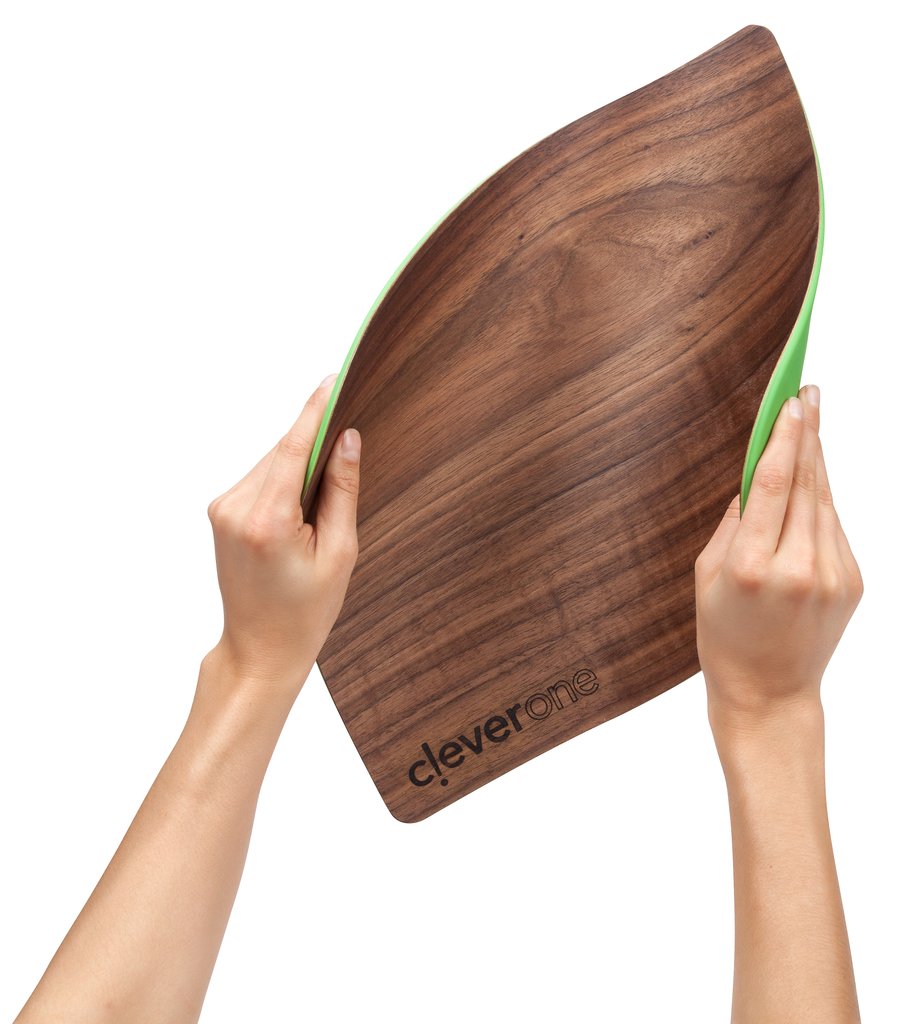 Moreover, it is laminated for resisting water and oil. For this design, the chopped items are poured with flexibilities to a small hole of a container. The wooden structure is graded with silicone pads for not slipping on chopped items. It also has good compression tolerance for tolerating sweeps of knives.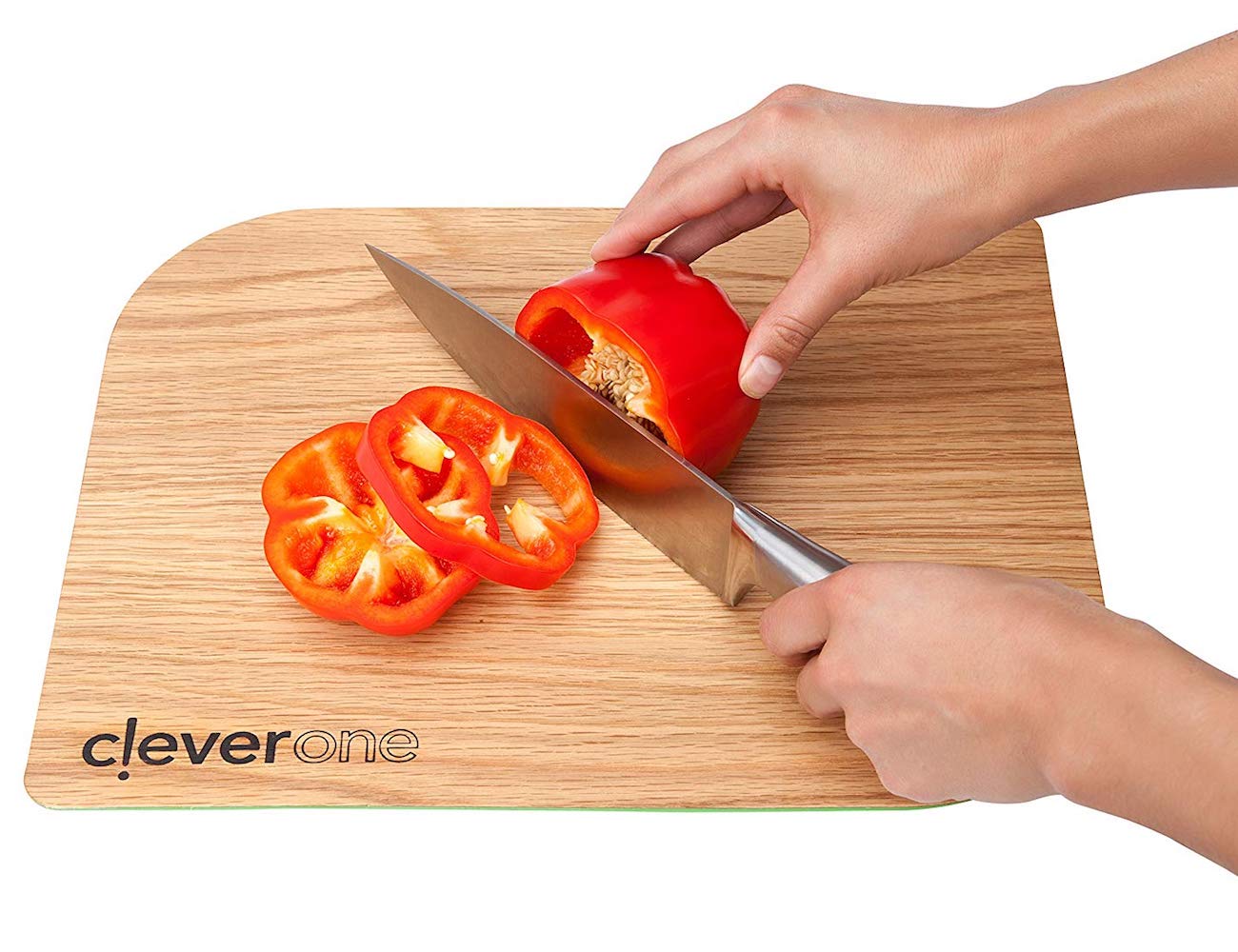 It is completely washable and it can be placed by folding like a pad to the corner of the kitchen. It has come into the market with a dimension of 14*11 inches. Its weight is just 1.5 pounds and its price is only 40 Dollars. So, it is necessary to make one's kitchen modern and flexible in the economic process.