Indeed, good news for the camping lovers! The "Tiny campers" are back with their latest creation- 'Droplet Trailer.' It is inspired by the traditional models, but 'Droplet Trailer' is a modern camping pod that is bright and airy.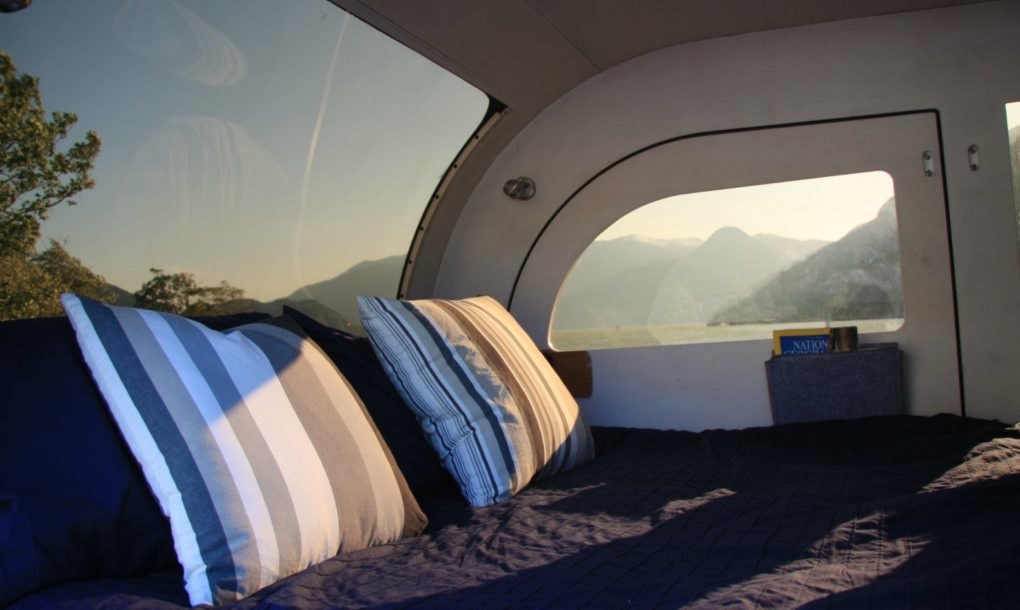 The pod idea came from the Scandinavian design, equipped with a queen-sized bed for two people comfortably. With the minimalist approach, this camping pod is reinforced with the aluminum composite exterior, and the wooden interior provides you the feel of home comfort.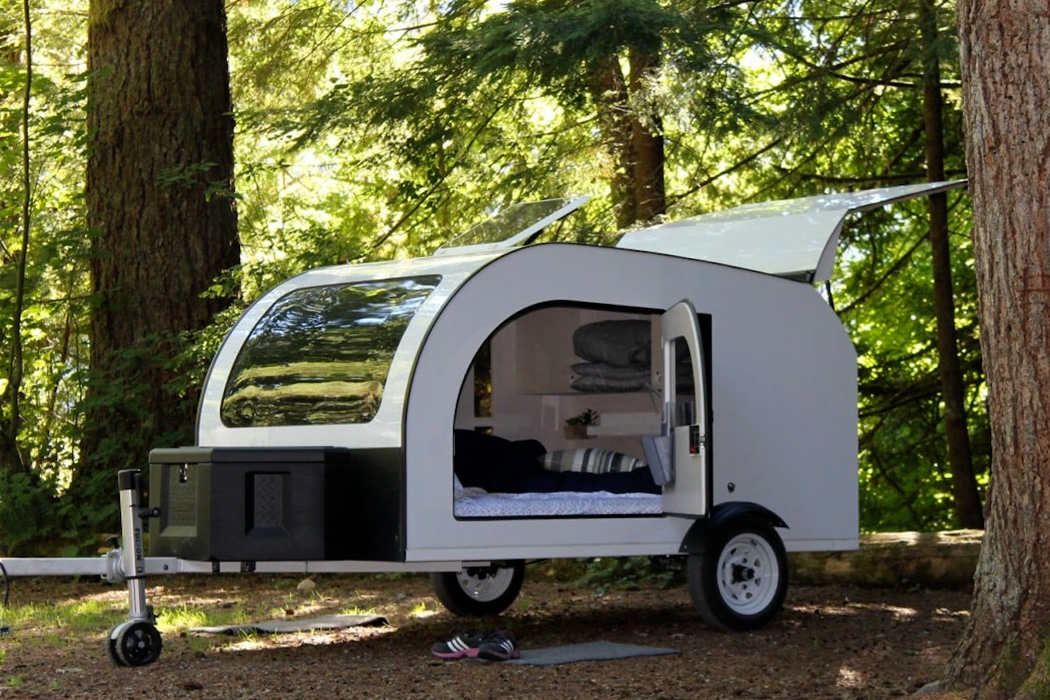 It just weighs 950 pounds, tiny and ready to be traveling in your car. The pod entrance is only two doors wide, and for storage, it has two cabinets and two shelves. The natural light can come inside through roof or side doors so that a camper will not be detached from nature. For privacy reasons, the pod windows are tinted from outside. Two LED lamps are there for your nighttime reading or to light the pod. But, when a person is camping, using artificial light is not a good idea for feeling the inside of nature.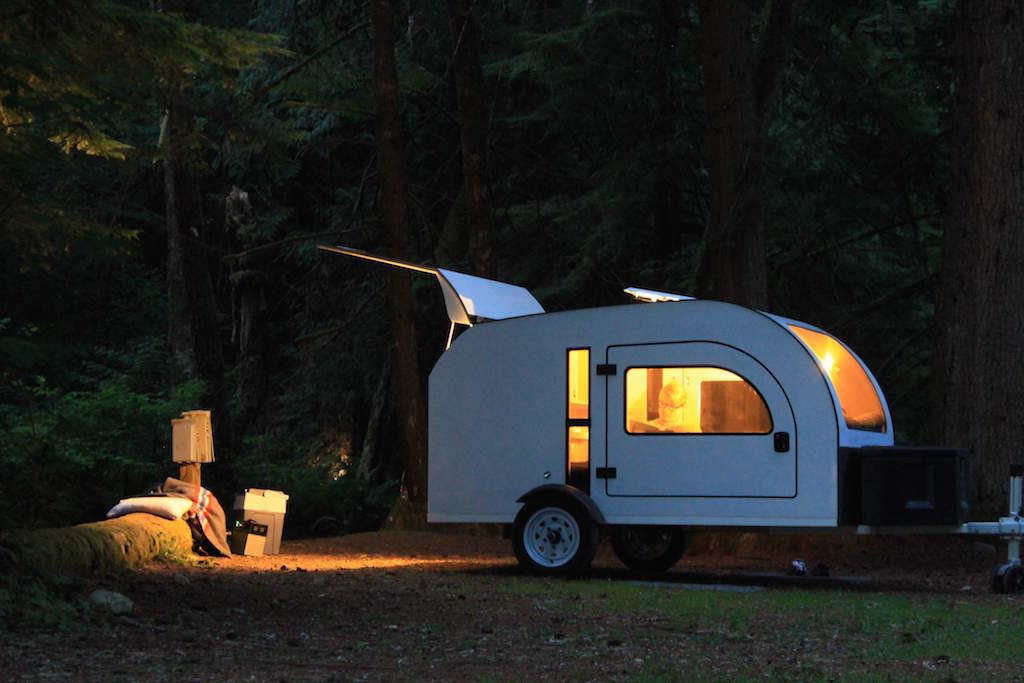 The aluminum laminated foam coat on the droplet will be handy for insulating the heat. These properties make this pod all weather camping very easy for anyone. Not to mention, there is a small kitchen that has a cooking stove, water sink, renewable water system, slide-out fridge for keeping your food or drinks safe. They also added a rental platform that increases the convenience for the pod and makes it versatile for anybody.