Poliform, best known for its beautiful, contemporary furniture, has naturally expanded into high-end home storage solutions, providing Day and Night Area collections. Because of their beauty and obviously necessary purpose, these artistic closet systems make a statement in any living room or bedroom.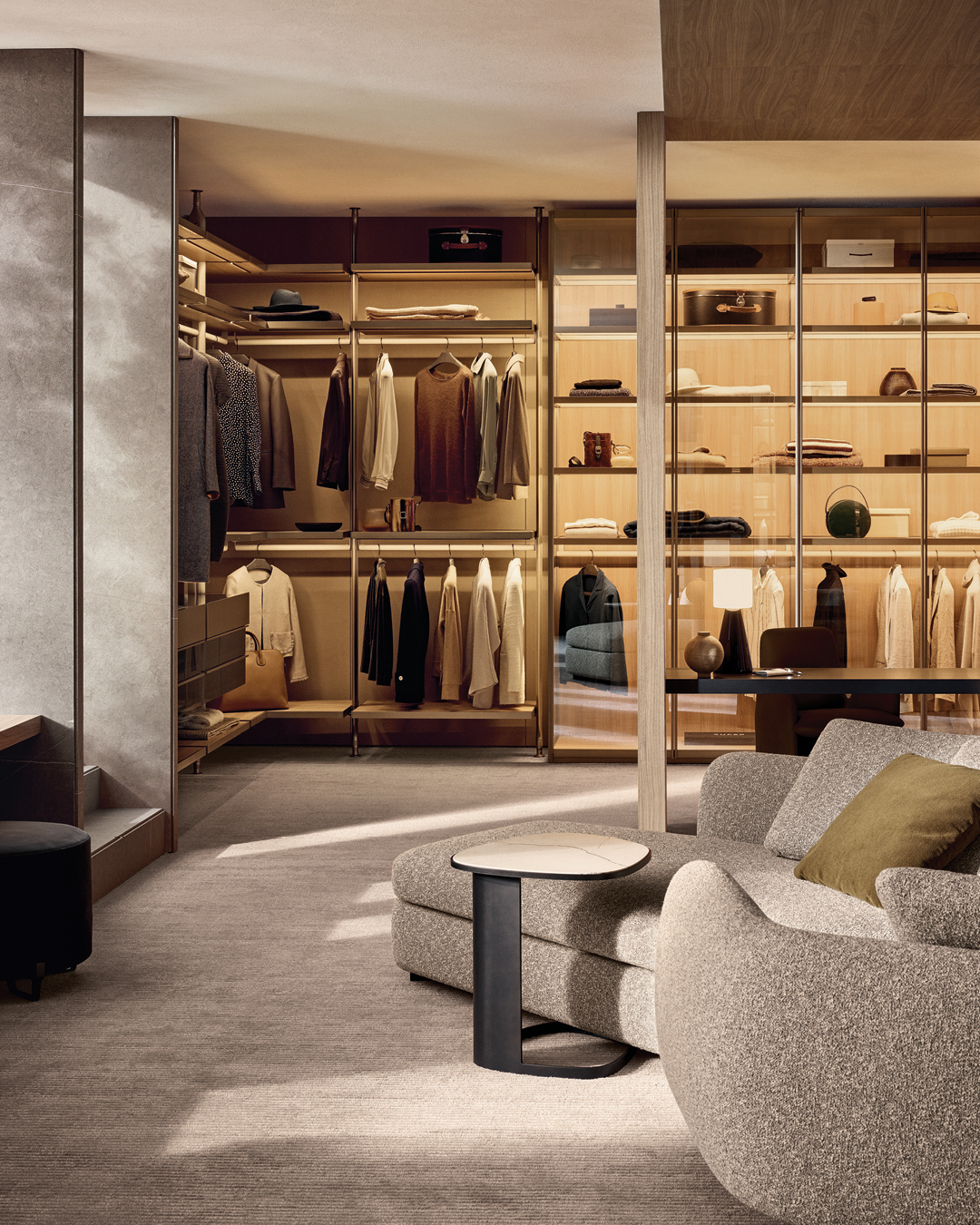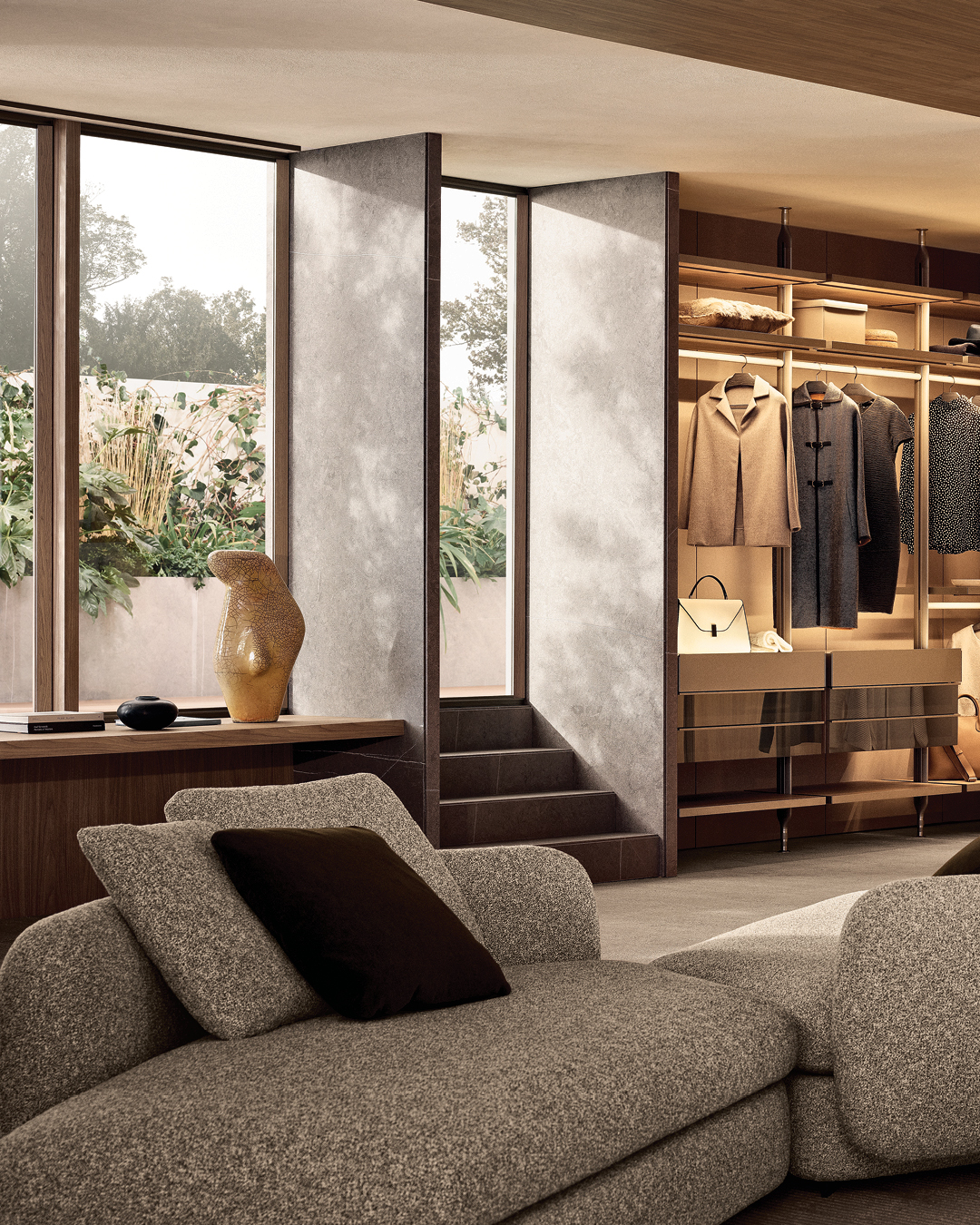 The Italian furniture manufacturer collaborated with famous French architect Jean-Marie Massaud to develop a system of storage solutions that go above the norm, elevating common tasks like storing, showing, and arranging to the level of an art form.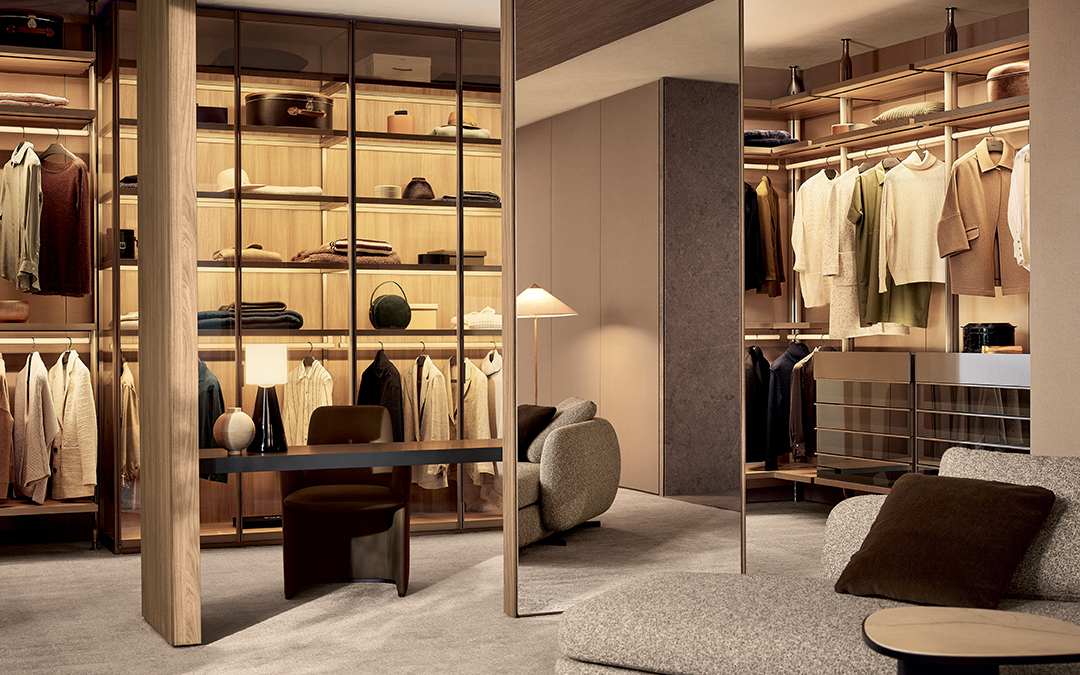 The Lexington system's design, with its made-to-measure elements, fits to every lifestyle and environment through a multitude of configuration options. But its exquisite finishes, with a variety of wood and painted finishes to pick from, are probably the most eye-catching.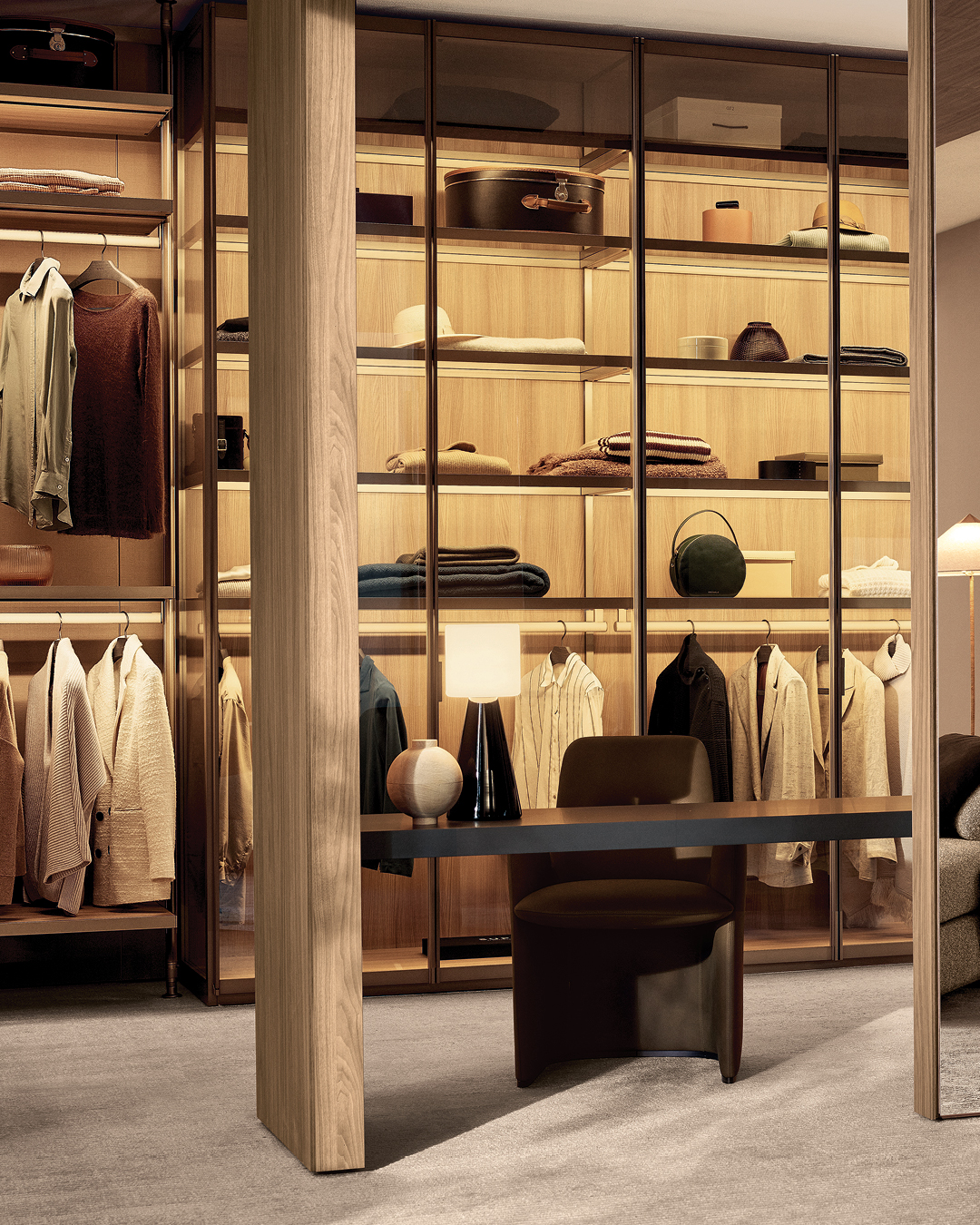 Wall-mounted and floor-to-ceiling shelves, as well as leaf doors and drawers, distinguish the Lexington Day line. It comes in a luxurious champagne or ardesia painted finish. A richer, warmer gold oak and black elm variant is also available. The method also allows for double-sided compositions (completed on both sides) that may be used as room separators in a living area.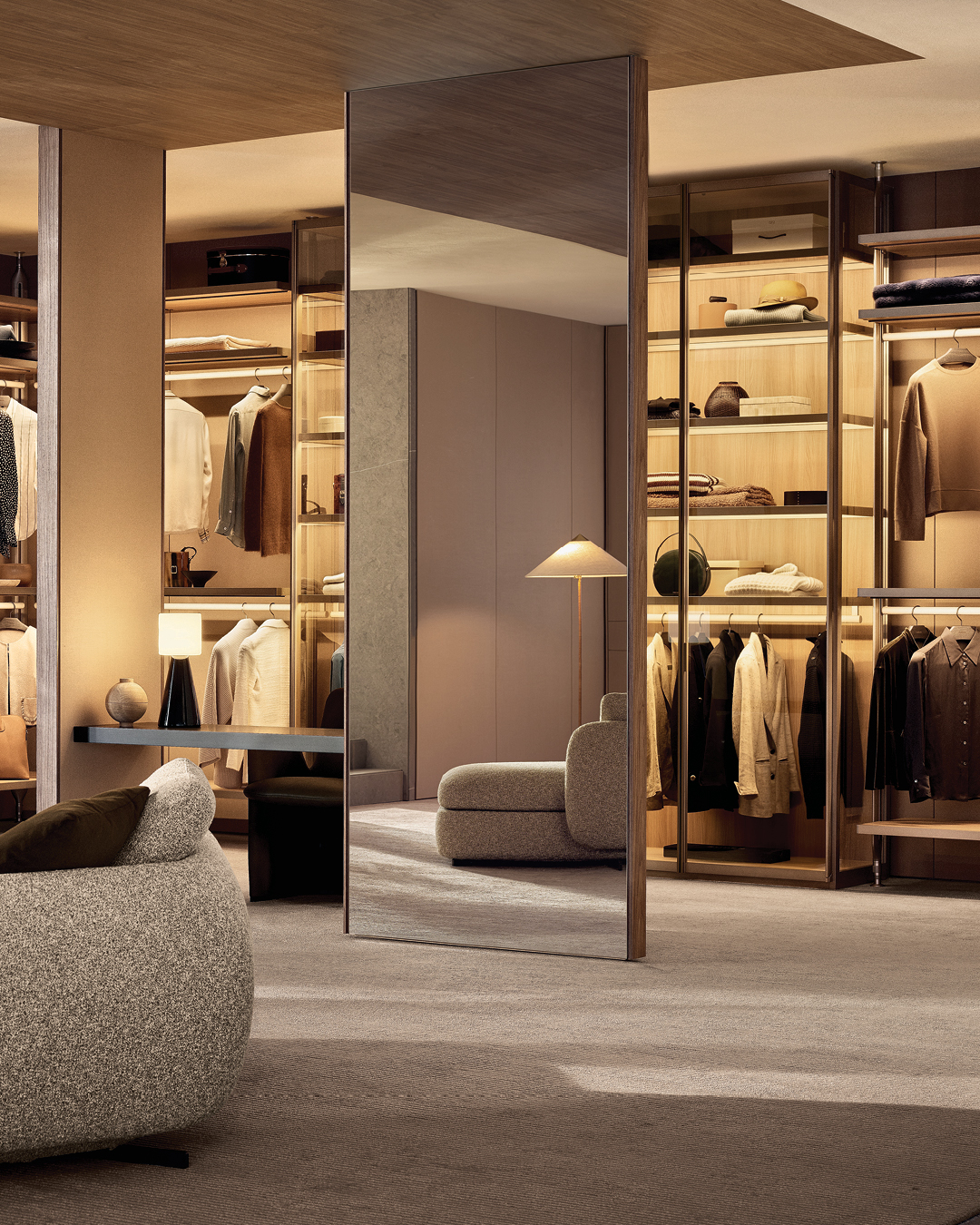 The pillar-based Lexington Night series is available in two sizes: wall and ceiling. This system's look is defined by strong architectural aspects, but its adaptability truly sets it apart. There are alternatives to have part of the storage system completed on both sides, similar to the Lexington Day collection. It's also available in champagne or grey slate finishes.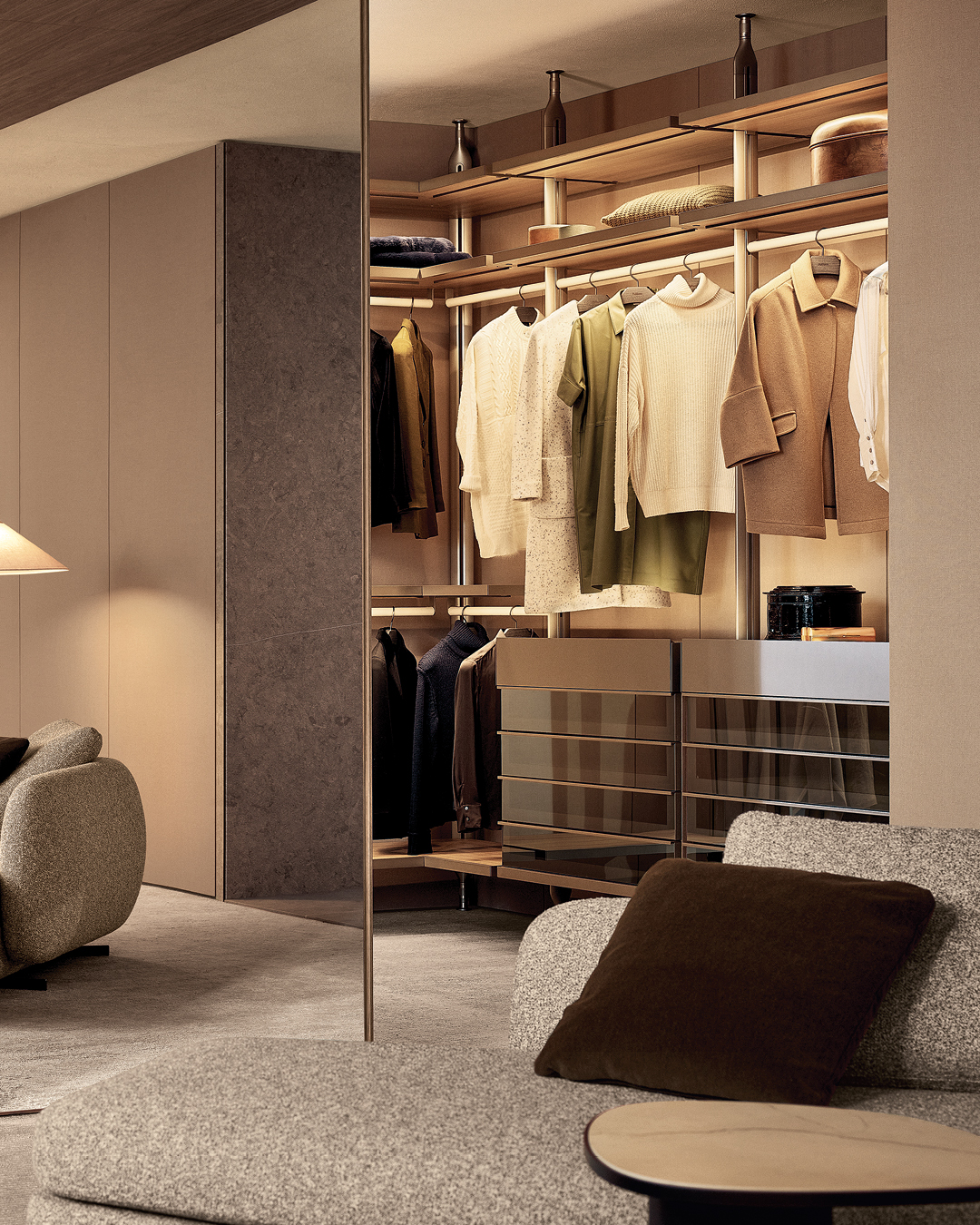 The Lexington Day and Night collection is a step forward in the area of closet/storage solutions.